Home
/
Healthy Eating
Boost your libido with the good sex diet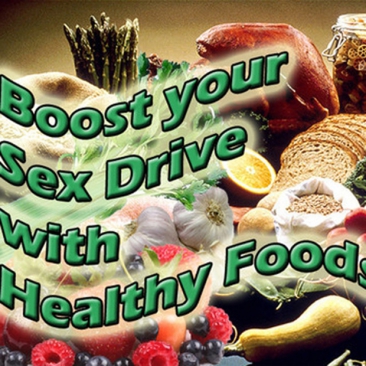 Not only can eating an unhealthy diet make you fat, it can also send your sex drive crashing, as nutritional deficiencies wreak havoc with your hormones and vital organs.
Not only that but carrying too many excess pounds can kill your confidence and leave you feeling a flop in the bedroom.
Research has found that eight out of 10 of us suffer from a diminished libido at some point.
The 10 key foods
Here are the top foods for getting you in the mood. You don't need to eat them exclusively, simply incorporate them into the daily diet for you and your man, and you'll both be eating for great sex as well as great health.
(1)Wholegrains: Enjoy plenty of wholemeal bread, oats and brown rice. These grains are not only rich in B vitamins that directly boost sexual performance, the high fibre content also improves digestion and helps better hormone balance.
(2)Salmon: Not only is salmon perfect for a romantic dinner, eating oily fish may intensify orgasms as the omega 3s it contains can boost your levels of dopamine – a neurotransmitter vital in stimulating desire. Wonder-fat Omega 3 also increases blood flow around the body, including to the genitals.
(3)Celery: Research shows that this humble salad vegetable stimulates the gland in the brain that controls sex hormones.
(4)Spinach: Popeye's favourite, this leafy green veg is a great source of vitamin B6 and folic acid. These B-vitamins are essential for the production of sex hormones. Spinach is also packed with passion-boosting zinc.
(5)Avocado: These sensuous fruits are rich in vitamin E, which is essential for a sizzling sex drive along with increased fertility. Plus, avocados have high levels of folic acid for energy and vitamin B6 to balance hormone production.
(6)Banana: Don't giggle but studies show this naughty-shaped fruit contains the enzyme bromelain that can boost performance. Bananas are also rich in potassium and B-vitamins, vital for sex hormone production.
(7)Dark chocolate: Contains the stimulant phenylethylamine, which is referred to as a "love drug" because it quickens the pulse and tricks the brain into thinking it's falling in love. Components in choc can also increase blood flow to all the right places, increasing sexual desire. Go for at least 70 per cent cocoa solids.
(8)Berries: One way to feel fruity is to fill up on berries. Strawberries, blackberries and raspberries are loaded with vitamins C and E that put your sex drive into gear and leave your skin feeling supple and sensitive. Blueberries are high in B vitamins and encourage healthy kidney function – vital for a strong sex drive.
(9)Almonds: Bursting with essential fatty acids that help maintain a healthy balance of sex hormones. Toasted almonds are also rich in manganese, which help keep your sex organs healthy.
10)Pumpkin seeds: Rich in essential fatty acids and zinc – both crucial for the production of sex hormones.
Related Topics