Veronica Cherop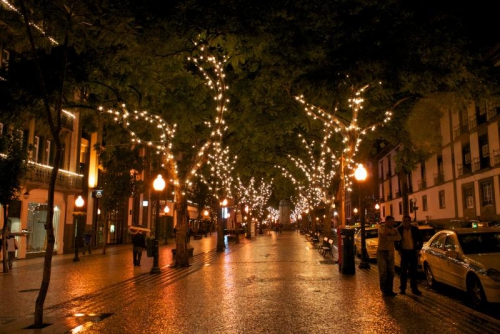 In the course of my duties, sometimes I find myself in interesting places meeting memorable people. Recently as I sipped tea waiting for my friends to join me, I got captivated by a conversation between two ladies at the next table. One was telling the other how she has ensured this year's Christmas will be the best ever. I gathered that in their family, they host the ceremony in a rotational basis and this year is her turn.
"The chama money I received at the end of May, I didn't touch a cent. I sent to my mother instructing her to buy me three goats and five hens plus one cock."
Clever woman that one. By December, the three goats will have at least a kid each while the hens would have had two sets of chicks, that is if diseases and other negative effects are kept at bay. Then the other one said how a work trip abroad had enabled her buy everyone gifts for Christmas. "I have hidden them very far. Even my husband can't suspect that his is somewhere in the house. My only prayer is that everyone I have in mind is safe till Christmas." The women giggled and went onto other stories which were not as interesting. Also, my friends arrived and we also went into the business of the day.
The women's chat should give us all tips to avoid the anxiety of the super-expensive month of December. In fact, that season is just six months away. Many Kenyans overspend during Christmas and New Year festivities only to find themselves as dry as rocks in January and February. Indeed some are regaining their financial stability now. Unless you are a hermit, you will find it difficult to avoid spending during the festivities and regretting as soon as the year ends and reality strikes in January. The festivities have been billed as the highest expenditure seasons all over the world.
Just like the two women, now is the time to plan to enable you smoothly bid farewell to this year as you welcome 2016 with satisfaction in just months.
There are various avenues you can target to cushion yourself against the December expenditure and the New Year blues. Like the women in the restaurant, you can purposefully save your chama savings for that season's high expenditure. The utensils you keep buying every time you receive your merry-go-round share should take a break. Save the money in an account you do not ordinarily access.
Check the wastage. Sometimes you go out of the office or station for work related issues and receive some extra money. In most cases this money is blown off in no time. If you think about how you spent the money, you will be surprised that you have no idea! Purposely put any money you save from such trips for that tempting expenditure period in December. Optionally, if you have children going to school, you can use this money to pay school fees for first term next year. And why not? This is called planning ahead.
When others will be scratching their heads bald about school fees in first time 2016, you will be thinking of other things. Halt the acquisition of new clothes and shoes every end month. For the next three months, put the money you use for these items aside and see how much you raise.
Put aside some little money every month starting at the end of June. Depending on your capacity, save as much as you are comfortably able. Save it in such a way that you do not access it easily. For example, do not save in your regular account. Instead save in your child's account or an account that has no ATM.
If you are the type who gets everyone gifts every Christmas, start shopping now. Every time you go shopping, pick something for at least one of your target recipients. A wise woman plans way ahead of time; so this is your time to play your role as expected.