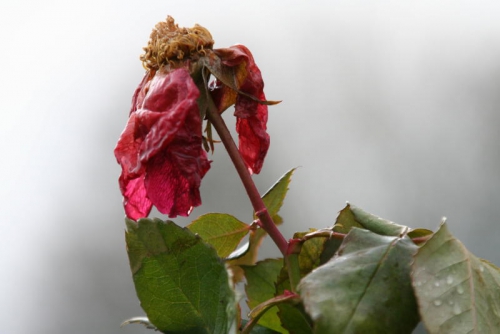 Some of the silliest mistakes we commit happen when we have imbued in the oldest drugs responsible for some of the world's bloodiest tragedies; love. Love makes people illogical, suicidal and violent. I have seen people whose lives were permanently damaged because of someone they loved or they thought loved them.
It has been said that had Whitney not met Bobby Brown, she would still be alive. Love can be destructive. I have always advised people to be a little detached and not to over-commit, because, no animal in the animal kingdom has the capacity for betrayal like human beings.
To avoid post break-up embarrassment or regret, here are some things you should not do.
1. Change religion
There is no doubt that Somali, Arab and Swahili women are some of the most beautiful exports we have in the world. They are not only beautiful, but also possess some of the most coveted curvaceous derrieres. But it is not easy to date one, unless you are a Muslim. And often, it is the Christians who can convert with lesser repercussions. I know a few men who converted. Some are still together. One or two, reverted back as soon as they accomplished their mission (sleeping with the woman). I wonder how the woman feels afterwards.
Even among Christians, I have seen some people shift their denominations because of love. Granted, as we grow up, we are likely to adjust or change our minds from the earlier beliefs. When we change because of love and things don't work, sometimes you end up feeling bad about yourself. And the person who changes is always the most desperate and the weaker one.
2. Using your partner's pictures in social media profile
Relationships have become rather short-lived. I'm constantly laughing at individuals who insist on putting their partner's picture as the profile picture on Facebook or WhatsApp. When they break up, they have to change the picture and probably put another one as a way of getting to their ex. To me, unless, you are absolutely sure it will work or he has proposed and even paid the damn dowry, I insist that you steer clear. In the excitement you might do so, but we live in a judgmental world. Once you break up, you end up looking like a fool.
3. Investing together
You have been dating briefly, you both sound mature and you think you can share a dream. Then you start buying electronics together. You start investing in small business ventures. Then you break up. Now it depends on the maturity or greed of either party, but one party always suffers. Mostly men. Because of pride, asking for your microwave always proves a big ask.
4. Getting pregnant
In the course of a relationship, we tend to throw caution to the wind and unprotected sex becomes the norm. But there's nothing like an unplanned pregnancy to bring the true colours of a man.
5. Rushing to introduce him to parents
If marriage is not on the cards, avoid relatives and parents. It is embarrassing answering those questions, like, 'what happened to so and so', 'and the way, he looked so nice'. So save yourself the embarrassment.
@nyanchwani
For More of This Stories Subscribe to the Standard Epaper to get a copy of Eve Woman in the Standard
Do not miss out on the latest news. Join the Eve Digital Telegram channel HERE.