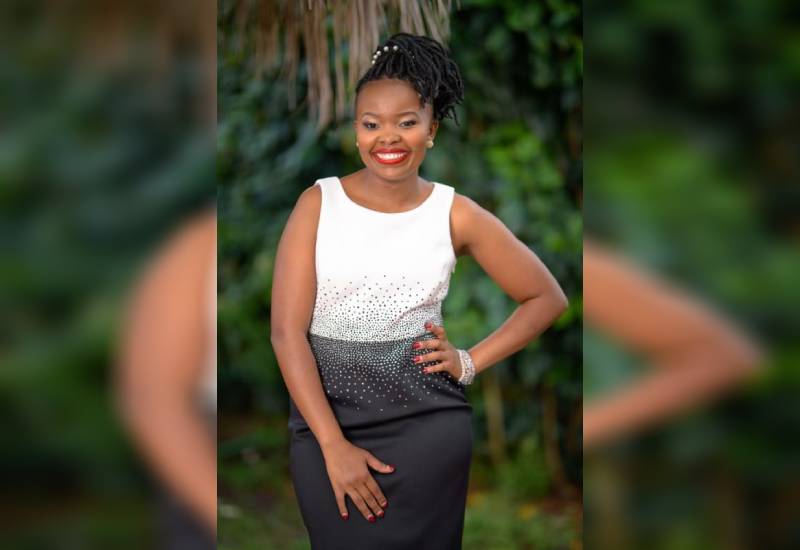 Victoria Musyoki struggled for satisfaction and work-life balance in employment so she spent some time in solitude to search her soul to find clarity in what she wanted to do for the rest of her life.
She tells Annie Awuor all about what she came up with.
My background
After graduating from Jomo Kenyatta University of Technology (JKUAT) with a Computer Technology bachelor's degree in 2008, I got a job at Take Profit where I was fired for spending too much time on Facebook.
After that, it took me more than a year to secure another IT job at Techno Brain where I worked and excelled for four years. Although I enjoyed the work, and was quite successful there, I lacked satisfaction. I could not shake the feeling that there was more to life.
I had this strong desire for a job where I could leave an impact -- a place where I could make a difference.
The idea
READ MORE
I had my son, Jayden at a busy time in my career. When I went back to work, I was barely home and I found myself struggling to balance work and being a mother, and this did not sit well with me.
I was not comfortable with my son spending more time with the house girl than with me. I believe in personal growth, and in always working to become a better version of myself so I signed up for a parenting class. In the class, I learnt about the value of a parent not just spending quality, but quantity time with their child.
This inspired me to start thinking about ways in which I could earn an income while spending more time with him. I began to spend a lot of time in solitude, tuned out all distractions from family and friends and searched deep within me for business ideas.
I constantly asked myself what was that one thing that I could do that would leave a legacy and, over time, I started getting clarity. I finally had a light bulb moment during a road trip in South Africa. I had observed that nearly every single place I visited had a play area for kids.
I immediately knew that's what I wanted to do – start a kids entertainment franchise. The goal was not just to create a platform for fun, but a platform where parents could connect with their children.
What happened next
The year 2015 was big for me. I was four months pregnant with my second child and my relationship was coming to an end. It was also the time I decided to leave employment to start my business that April.
Two months later, in June 2015, Kiddie World was born.
Our current offering include themed bouncing castles, gigantic slides, rock climbers, trampolines, choo choo trains, inflatable obstacle course, soccer darts, bead work and craft sessions, clowns, mascots, kiddie furniture and deco during events, parties and festivals.
We offer these services for annual festivals, corporate events, birthday parties, weddings, social events and religious functions.
We also facilitate the kid's playground at Capital Centre shopping mall. I love to see kids connect with each other and their parents through fun and create memorable experiences for families.
With the advent of Covid-19 we have had to make some changes. We are now providing Covid compliant party set ups and ensuring safe contact among children as they interact.
We are setting up in estates where children already ride bicycles and play together while observing the set Covid rules and regulations.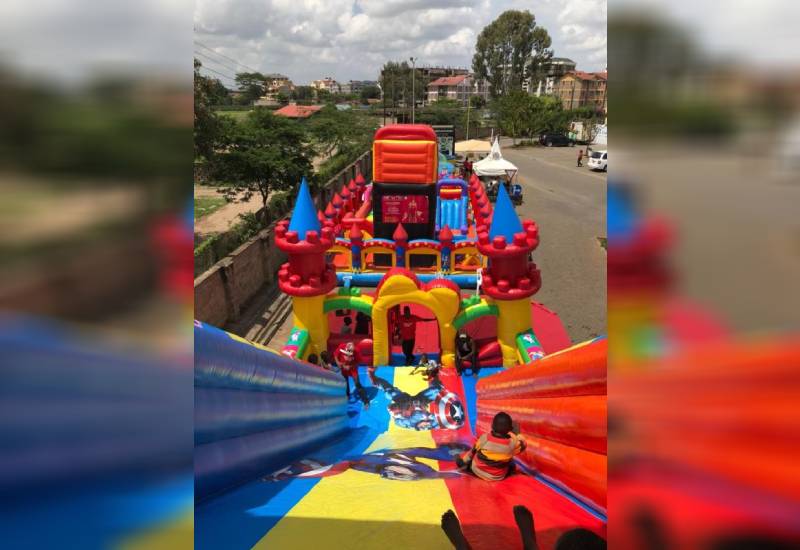 Running a start-up
It was not easy. It was something new and I needed to be proactive to switch my mind set from an employee to a successful business owner.
Firstly, I was intentional about reading books on entrepreneurship with my favourite being Think and Grow Rich by Napoleon Hill.
After that, I took a piece of paper and wrote down my business plan and strategy. I also attended an entrepreneurship class organised by Passion Profit, and studied a lot during the initial stages of starting up, I still do to this day.
Finding employees who are not just great talent, but driven was a big challenge at the beginning. A big part of Kiddie World's success has been our team members. They are professional and certainly know how to have fun; it has made a world of difference. Sometimes finding people who are as driven is not easy.
Where I am now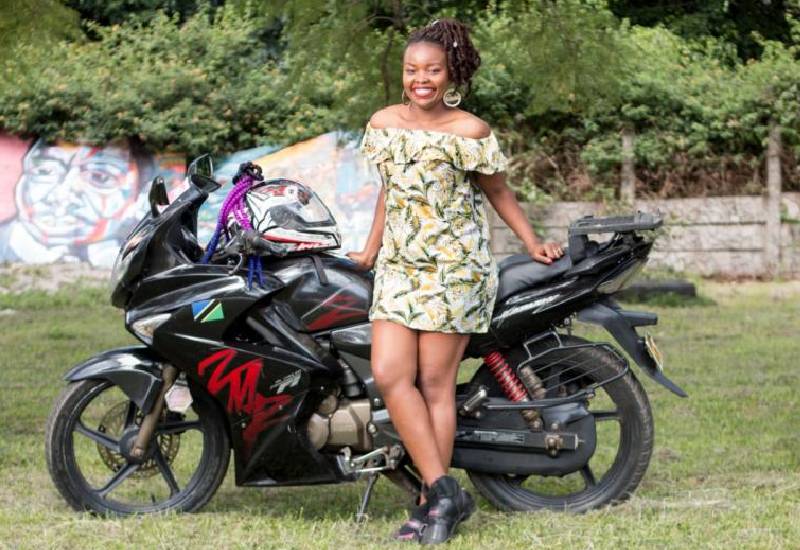 Kiddie World has really grown and we attribute our growth to two things, firstly, we take care of our customers and employees and they take care of our profits.
Secondly, winning in the Kiddie Entertainment Company of the Year category of the Kenya Wedding Awards in 2018 and 2019 helped position Kiddie World as the brand of choice for all kids' parties.
Nonetheless, this year has not been so easy, as we have experienced a bit of a stagnation since parties and gatherings were prohibited. We are, however, optimistic that we will resume normal operations soon.
My tips
Find a business that has a greater purpose than making profit -- one that speaks to your purpose. Be disciplined and financially strategic when it comes to how you use your profits.
I learnt the hard way to intentionally set aside the profits made every month and save it for future after paying expenses for the month. Lastly, focus on self-growth and trust the process.
Success is nothing more than a few simple disciplines practised every day so be deliberate with daily habits.