Home
/
Achieving Woman
The Do's and Dont's of Workplace Etiquette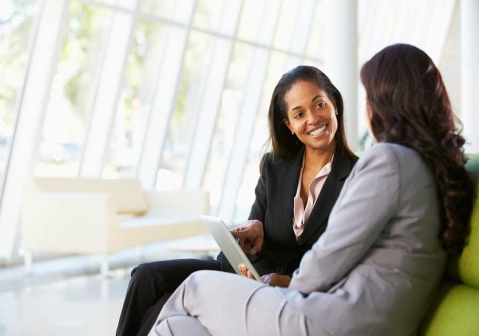 Do: Keep it classy
1. Do keep your work station clean. What if the person sitting next to you made it a habit to leave banana peels on their desk all day or used tissues, would you be comfortable? If you share a workspace, make it conducive for everyone else. Clear out any garbage that is on your desk and empty the trash if there's no one else to do it.
2. Do avoid alcohol when at work. Do not carry alcohol to work or go to the office drunk. And don't talk about any drunken escapades in front of your boss.
3. Do deliver your projects on time. When you agree to deliver a work assignment within a stipulated timeframe, don't drop the ball. If anything comes up that will make you late, alert your boss early enough to allow him or her to reassign the task without hurting deadlines.
4. Do stick to minimal make-up. Ladies, tone down your make-up when going to the office. You don't want to look o , especially when the make-up begins to wear o unevenly. Stay away from luminous eye shadow, lipstick and nail polish in professional settings.
5. Do save personal grooming for the washrooms. Inevitably, you'll have to readjust something during the day. If it's a small adjustment – like your tie – you can do it at your desk. However, if you have to redo your belt, polish your foundation, restrap your bra or comb your hair, go to the washroom.
Don't: Get too familiar
1. Do not talk back to your boss. Even if you have a burning criticism to make about him or her, hold back. One of the quickest ways to self-destruct in the workplace is to speak to a superior in anger. This doesn't mean you can't challenge your boss, just don't be rude about it.
2. Do not bring weekend attire to the office. Save the crop tops and ripped jeans for Saturdays and Sundays. Chances are that you adhered to the company's rules on dress code when you rst began working, but as time went on, you became more comfortable and began wearing less formal clothes to work. Don't let it get overboard.
3. Do not spend too much time chatting. Spending hours on meaningless chit chat gives your boss the wrong impression about how critical you are to the team. Spare discussions about the match for lunch breaks or when you meet outside the office with your workmates.
4. Do not waste office resources. Fight the temptation to use the o ce phone to make personal calls, or use the printer to make personal copies.
5. Do not gossip. Avoid getting into trouble with your colleagues by staying away from gossip. If someone tries to entrap you, politely tell them you're not interested, change the subject or avoid turning it a story by not commenting at all.
Related Topics