Home
/
Achieving Woman
Businesses you can start with Sh.5,000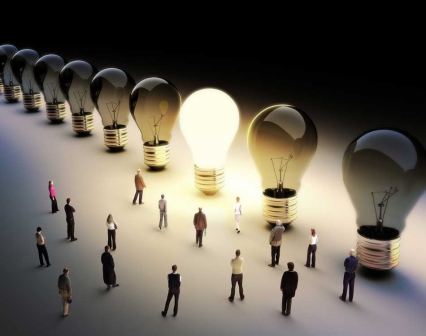 How would you feel if you could never eat ugali again?
Deliver groceries
You don't even need Sh5,000 to start delivering groceries within your neighbourhood.
"With Sh3,000, I decided to start delivering groceries in my estate. I woke up at 5am one morning and went to the market and bought tomatoes, cabbage, kale and every other vegetable I could afford," says Hannah Wambua.
She spent about Sh2,300 on shopping, and Sh700 on trans- port and packaging material.
When she got home, she divided the vegetables into Sh100 packs, which would give her a profit of Sh50. Within three days, she had sold out.
"I went around knocking on people's doors selling my vege- table packs and asking my neighbours if they needed any- thing else delivered. I sold what I had and took orders from a few homes," she says.
Hannah has turned vegetable delivery into a full-time job, and says all it requires is early morn- ings and knowledge on where to get vegetables at the best prices.
Make shaggy mats
Student Margaret Nyambura says making shaggy mats is how she makes ends meet.
"I watched YouTube tutorials to perfect my mats. It's actually
very easy to make them. All you need are the materials," she says.
It costs about Sh3,000 to buy the materials, which include mat mesh, balls of wool, scis- sors, crochet needles and mark- er pens to outline the design you want. You can also get two-hour training from vendors on Face- book for about Sh1,000, includ- ing the cost of materials for one mat. A one-square-metre shag- gy rag can retail at Sh5,000, earning you a pro t of Sh4,000.
Bring books back into style
Juma Njoka got the idea to start a small library when he vis- ited a friend who'd piled up books to throw out because he didn't have space for them.
"I told him to give me the books instead – which were a mix of ction and non- ction – and I decided to see what else I could get from other friends and relatives," says Juma.
Within weeks, he had a collec- tion of 300 books; all for free. He got a small stall in his estate at a cost of Sh3,000 and set up a library.
"People join with Sh250, and then they can borrow a book at Sh50. When they return a book, they can borrow another one. If they don't return it, it means I
sold that particular book at Sh300, which isn't too bad," says Juma.
Joan Kirui, on the other hand, sells eBooks.
"At rst I bought a set of 150 books worth Sh2,000 online. I sell a book at Sh100, but if a cus- tomer wants to buy wholesale, I sell the entire set at Sh4,000," she says.
Joan says she gets at least ve customers a day looking to buy the books on wholesale, and can make Sh20,000.
"It's very easy because I even market the books via WhatsApp, which is easier for communica- tion," she adds.
But with this line of business, be sure you're not breaking any anti-piracy laws.
Refill perfumes
There are many trendy fra- grances you can buy with Sh5,000 and resell in smaller quantities.
For example, you can buy a 125ml bottle and repackage the perfume into 5ml bottles and sell each at Sh250.
Jackline Kerubo got into this business a year ago.
"I sell perfumes both whole- sale and retail. If I sell to you a box of 36 small bottles at Sh150, you can resell them at Sh250 each, depending on your cus- tomers," she says.
Go second-hand
Many opportunities exist in the second-hand industry. Most people choose to deal with clothes, but you can also sell handbags, shoes, movies or home appliances.
Mary Athieno says she chose to focus on baby clothes because people buy them fre- quently and tend to spend quite a bit of money on them.
"With the increased cost of living, it is becoming quite expensive to buy new clothes, so people are buying second- hand," she says.
Mary says you can start by buying a small bale of clothes at a wholesale price of Sh5,000 in Nairobi's Gikomba market.
"You can pick out nice pieces and resell them for up to Sh500. This should give you a pro t of about Sh10,000 from each bale," she says.
Another second-hand dealer, John Muthiora, sells sling bags to college students. He started with Sh3,850 after buying the bags at Sh350 each. He resold them at Sh500 a piece, making a pro t of Sh1,650.
"My friend advised me to start the business of selling bags and I have seen the returns. Stock moves quickly as the price is reasonable, and once I grow the business some more, I'll add more products to grow my earn- ings," he says.
Related Topics