Home
/
I made a promise to myself after losing my son: Christine Mutola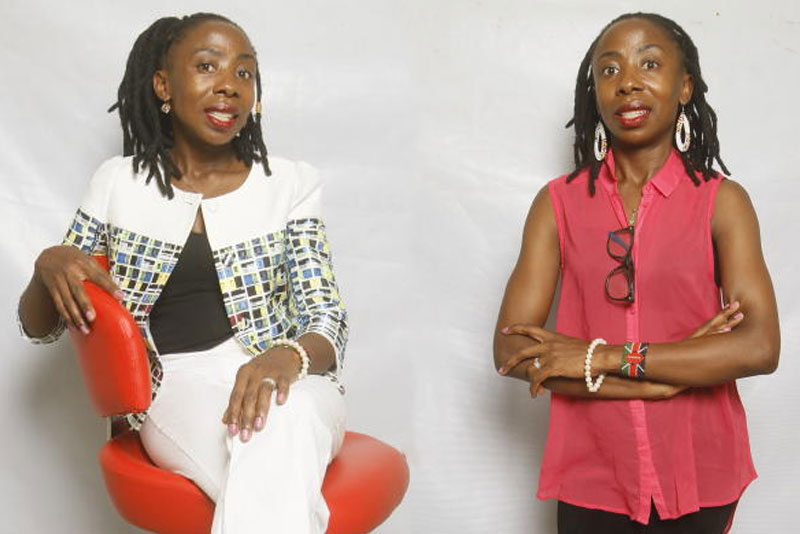 March is Cerebral Palsy month and for Christine Mutola, it comes with painful yet fond memories of her son born with the condition and died three years ago. She narrates her story
Not a day passes without me thinking about what I would have done differently to save my son Barrack's life. He was born with Cerebral Palsy. It is now three years since Barrack left us but our eight-year journey with Cerebral Palsy is still as vivid as if it happened only yesterday.
Barrack and I had walked the long journey together; we had wrestled down stigma and discriminatory utterances from neighbours and even from relatives. We clung onto each other when househelps left after only two days. Although Barrack never spoke, the look on his eyes was always reaffirming: "Momma you're the best!"
I cried and refused to be comforted when he died; no counselling or consolation would be enough to stop me from mourning my son. "God, did I ever complain to you that I was tired of taking care of Barrack despite being a special child?" I kept muttering long after we laid Barrack's remains to rest.
Coming to terms with his death was as traumatising as accepting that he was a special child who would be totally dependent on other people for the rest of his life.
Taking care of Barrack
I had made a vow to God that I would pamper Barrack with all the love a mother can give an only child. My husband and I had unanimously agreed that we wouldn't have more children lest we got more children with special needs. Besides, we wanted to give Barrack our full attention. That was never to be, anyway, because we got three beautiful daughters in quick succession when Barrack was only four.
Barrack was born on December 25, 2008. Being our first born child, our excitement was inexpressible. From the day Barrack was conceived, my husband and I took every measure to ensure our new-born would be a healthy baby. Although I was the second-born among six siblings, I didn't know much about babies and their needs because I wasn't very keen with my younger siblings as they grew up.
It was probably why it took me several months to detect that Barrack had special needs. I had thought that my son was just a sleepy baby until a friend expressed concern on his inability to sit at four months.
"I am not insinuating anything but it is good that a doctor sees him," she had advised. A doctor at one of Nairobi's main public hospitals diagnosed Barrack with mild asphyxia, a condition of severe deficient supply of oxygen to the body that arises from abnormal breathing. Barrack would later be diagnosed with severe rickets only a few months later.
We continued with medication with no improvement and it was not until when Barrack was one year that doctors detected Cerebral Palsy.
The news hit me hard as images of my pregnancy and the subsequent birth of my son started flashing in my mind.
Barrack had been born a premature baby. I recalled how in the eighth month of my pregnancy, I had started spotting and had immediately gone to hospital where I had been attending ante-natal clinics. I was already in labour by the time I got to the hospital and the nurses induced me into the child's delivery.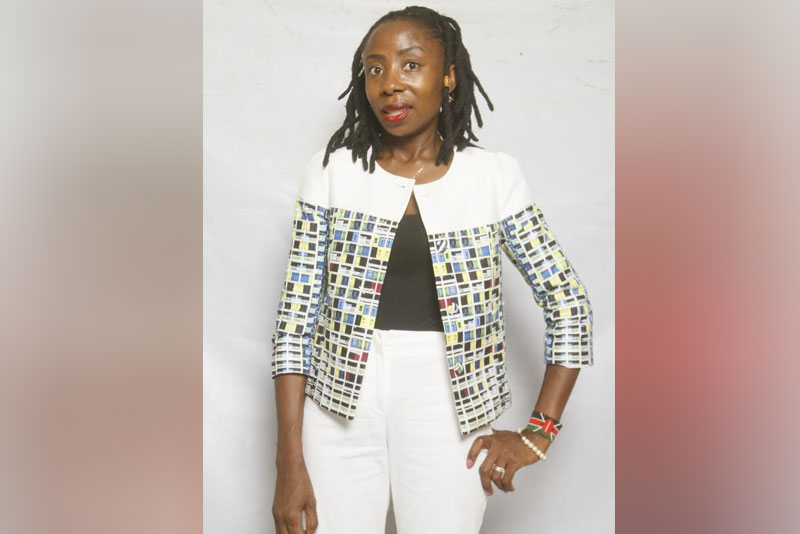 Accepting the condition
Even after the confirmation that my son was premature and had to remain in an incubator for several days, I didn't grasp the magnitude of the condition immediately. I could, however, hear the mid-wives whispering that the baby had a problem because he hadn't cried immediately after birth. This was something I would carry throughout my other deliveries and would only give a sigh of relief after I heard the cry of the baby.
I hadn't realised that, besides numerous trips to hospitals and consequent admissions, there was also social stigma attached to people with special needs. This dawned on me when my househelps kept leaving after living with us for barely a week. I couldn't quit my job as a hairdresser because I needed the money to supplement my husband's then meagre salary. The longest I stayed with a househelp was four months.
One girl complained that the child was too heavy to carry and that he was soiling himself though he was old enough to use a potty. In yet another episode, when Barrack was four years old, we had entered an eatery and some patrons looked at Barrack with disgust while others left their food and marched out. I felt humiliated yet I understood where everyone was coming from and prayed daily for patience. It took me months of denial before accepting that my son indeed had special needs.
Refreshing idea
Momentarily, I had toyed with the idea of not exposing him to the public but reconsidered it. "Hiding my son will isolate him and trigger more gossip in the neighbourhood," I had reassured myself. I had long overcome pressure from relatives who had been pressuring my husband to remarry so these other hurdles were minor.
An idea crept into my mind in which I started a daycare in my house -- specifically for children with Cerebral Palsy. Not only did this idea give me a platform for a support group, it also gave Barrack great company. I interacted with many mothers who had children with special needs and we shared best practices. By then I had three daughters and my house was filled with screeching from playing children.
This happiness would be cut short just when I was starting to get used to the children. I got a call from my village that my dad had passed on. For once since the birth of Barrack, I was forced to leave him behind because I knew there would be so much work at my dad's funeral preparations. My husband and I gave very firm instructions to our then househelp on how to take care of the four children in our absence.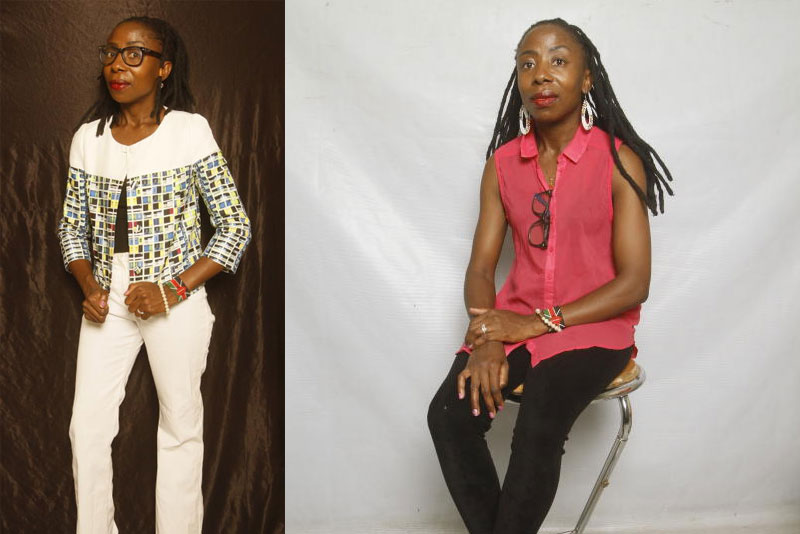 Many questions
After my father's funeral, I had thought I would remain at home for at least four days but a phone call from my househelp set us on the next bus back to Nairobi. Barrack had been having difficulties with his breathing and had been gasping for breath. My husband had spent the night at his rural home in Busia and I in Kakamega. He however got to Nairobi before me.
Even with the sympathetic gazes from neighbours and the pile of shoes at my door, I still couldn't grasp that something was very wrong. I went straight to the bedroom upon finding almost the entire neighbourhood in my house. Lying on the bed was Barrack's remains and his father sobbing beside him. "We lost him," was all he could say.
I was sad and angry at the same time. I asked God many questions; I had never complained or expressed exhaustion while caring for Barrack, why then did He deem it fit to take him away?
I would have blamed myself or even the househelp for the death of my son, but looking at his lifeless body, I knew not even blame-game would bring him back. The only questions I had were directed to God whom I momentarily considered unfair. In all this, my husband was the only one I clung onto. He had walked the eight-year journey of our son's life with me hence I blocked my ears to negativity from any quarters.
Just like I accepted bringing up a child with special needs, I similarly had to accept that Barrack was gone. I promised myself that I would care for children with special needs even in the absence of Barrack.
As the daycare grew, the thought of starting a foundation in memory of Barrack was born. I have since teamed up with five like-minded people where we contribute money every month to buy children with Cerebral Palsy necessities such as diapers, medicine and other toiletries.
Now that the foundation is registered under the name Barrack Museka Cerebral Palsy Foundation, we hope to help as many children with special needs as possible. We plan to provide rehabilitation services, health care and create awareness of cerebral palsy. We are on the verge of seeking donors who can fund us towards this venture.
As I look back, I can only believe that Barrack would be happy to see his friends well taken care of. That is why I am making every effort to ensure the foundation is a success. My advice to society is that people of all ages can contract cerebral palsy, hence stigma is uncalled for. There is nothing embarrassing about having a child who has special needs hence parents should not hide them behind closed doors.
Though a child with pronounced special needs cannot speak, they have their own language with which they communicate with their loved ones. I will forever cherish the memories of our unspoken words with Barrack.
Are you the black sheep of your family?
Related Topics