Home
/
Lady Speak
Leaders called out for turning blind eye on plight of female athletes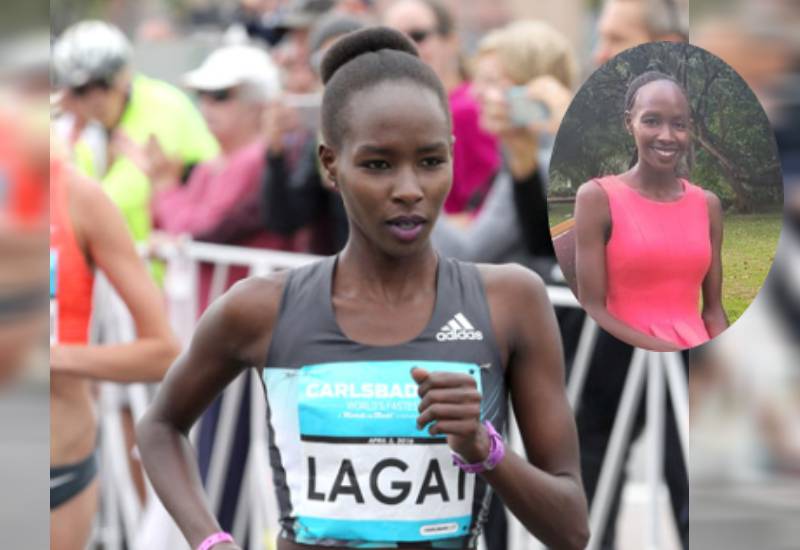 Her bold speech at the burial of slain athlete Agnes Jebet Tirop on Saturday moved mourners to tears.
It remains etched in the minds of thousands of people who attended the funeral. In the athletics realm, the name Viola Cheptoo Lagat, 32, may not ring a bell because she has not represented the country as many times as Tirop did.
Cheptoo attended her friend's burial, not just to bid her farewell but to also send the strongest message to the powers that be.
Standing before senior government officials, elected leaders and thousands of mourners, Cheptoo stood, and in an admirable eloquence, audaciously spoke about how young athletes had suffered gender-based violence, yet the country was silent on the matter.
From parliamentarians to President Uhuru Kenyatta, Cheptoo, for 10 minutes, called out the people she believed were not standing up for junior athletes enduring toxic relationships while flying the country's flag.
She started off her speech by saying she condoled with Tirop's family and indicating that she was speaking on behalf of "the family of athletes".
"I am here for one issue – gender-based violence. I am standing here because something has to be done, and it has to be done now, not tomorrow," Cheptoo told the mourners.
Raise our voices
"We're here to lay our sister to rest, but we are also to raise our voices. We need to be understood as women. We need people to understand that we are not anyone's property," she said.
She urged men to treat women as assets, love them and appreciate their hard work.
To the woman representative of her home county – Nandi, Cheptoo posed: "I have never seen you anywhere in my village. Where are you? Have you created seminars to reach out to victims of domestic violence? Do you understand the issues that we go through every day? Don't forget that we elected you to be our voice."
She urged the President to take action against gender-based violence. Cheptoo said women athletes deserved better treatment because they represent the country in global competitions.
"How do you feel when an athlete raises the flag so high at the finish line? Do you feel proud? Do you feel like we are the loyal citizens that you are so proud of? How did you feel when you got the news about Agnes? Did you feel pain? Have you done anything so far?"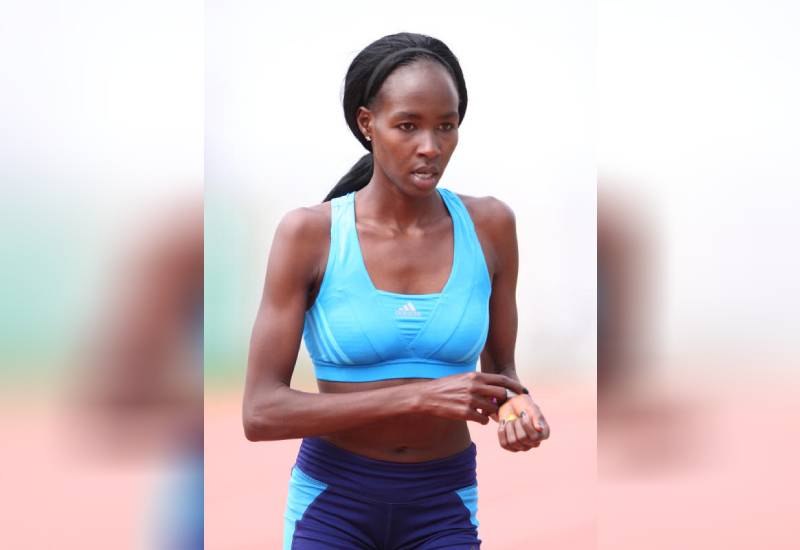 Cheptoo urged Nandi Governor Stephen Sang to help in making the proposal for Agnes Tirop Foundation a reality.
On Monday, Cheptoo held a meeting with Mr Sang over the issues she raised at the funeral. "We have agreed to jointly work together towards addressing the issues raised as well as domestic abuse," Sang said.
In a Facebook post, Cheptoo thanked the governor and his deputy Yulita Cheruiyot for inviting her for a discussion on the steps to be taken to end gender-based violence in Nandi.
Cheptoo, who has been competing in races in the United States, where she lives with her two brothers, said many female athletes continued to suffer in silence at the hands of their partners. "Agnes Tirop was someone who kept smiling and made everyone feel good around her, but was battling a toxic relationship," she added.
According to Cheptoo, it is unsettling that for many years, budding athletes, as young as 15, have been taken advantage of by men who pretend to be their coaches, but end up becoming sex predators.
She claimed some coaches had been taking advantage of the junior athletes by taking so much from their earnings. "They pretend to be their coaches and lovers but in the real sense, they are predators and parasites who are only there for the financial gain," she said.
She appealed to Athletics Kenya to investigate the issues and act.
"We want to know whether these coaches are trained and have the right qualifications to train junior athletes. Athletics Kenya should register all coaches so that they operate under strict guidelines. Regulation will ensure that one can't be a coach and at the same time a husband," she added.
Failed to champion rights
She lashed out at woman representatives in Parliament, saying they had failed to champion women's interests and rights in and outside Parliament.
"Amina Mohamed, the Sports Cabinet Secretary, should also do better. She has never reached out to us young women athletes, to know the challenges we are facing," she said.
The 1500m athlete represented Kenya at the 2015 World Championships in Beijing and at the 2016 Rio Olympics.
Related Topics