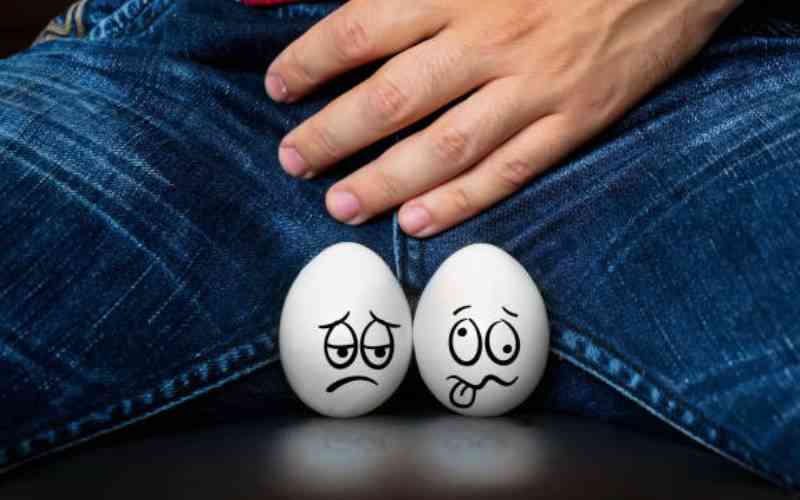 Failing to get a child has taken a toll on Brian, five years into his marriage.
The 33-year-old is, however, skeptical about visiting a specialist to understand the cause of the problem, a role he passes on to his wife.
"It hurts not having a child of my own," he says. "I even avoid visiting the village as my family keeps asking me why I am not able to have a child."
A fertility expert attending to Brian's wife advised that he undergoes a sperm count test, but he has refused.
There are many such men in Kenya, a country in which fertility experts have noted a worrying trend of men keeping off gynaecology clinics.
As the country joins in marking the World Population Day today, analytical data by Fertility Point Kenya reveals declining sperm quality in Kenyan men.
Samples analysed from 2,500 Kenyan men aged between 30 and 60 years in the past three years show that at least 2,000 had low sperm count. The finding also revealed that sperm quality declines when a man hits 45 years because of DNA fragmentation.
Dr Rajesh Chaudhary, lead IVF specialist at Fertility Point Kenya, said there are no signs of low sperm count, other than the inability to impregnate a woman.
Among the reviewed patients, infertility manifested itself in various forms, including testicles growing bigger than normal, some have erectile dysfunction mainly due to smoking, use of drugs like miraa, marijuana and alcohol consumption.
Other triggers include exposure to medications such as in chemotherapy, use of some antidepressants and antibiotics, long-term steroid, obesity, genetic disorders, and hormonal imbalance.
"When men hit 45 years, their sperm motility rate starts to decline due to DNA fragmentation and most struggle to sire children," said Dr Chaudhary.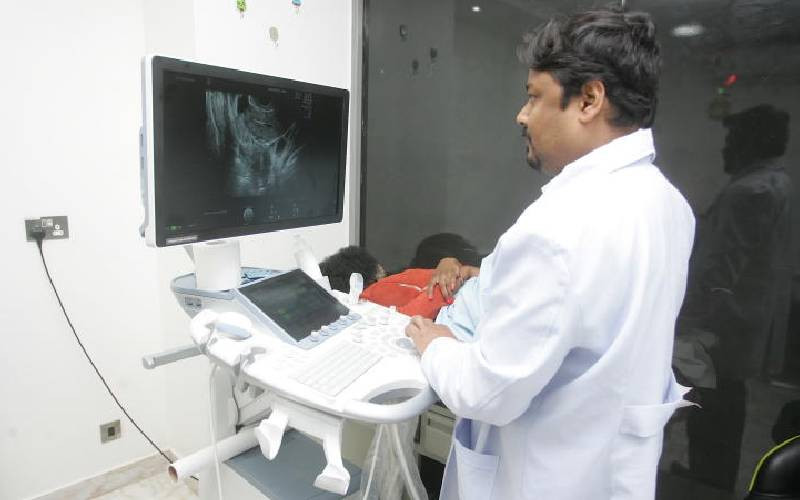 Prof Koigi Kamau of the University of Nairobi, Department of Obstetrics and Gynaecology, says the current trend shows men are progressively becoming more infertile.
"Sperm counts are going down generally in the populations and the question is, is the man getting more and more infertile?" poses Prof Kamau, who runs Nairobi Fertility Clinic.
Though the cause of low sperm count is not known, he attributes it to changes in lifestyle, including dietary occupation and behaviour.
Prof Kamau, also the chair of Fertility and Andrology Society of Kenya, says sperm production is a very delicate process, and requires optimal temperatures.
Working in a hot environment, therefore, could result in low sperm count among those affected, including long-distance truck drivers who sit for long hours in hot vehicles.
Boda boda operators are also likely to suffer low sperm counts because they sit on their testicles that are also heated by the motorcycles.
A hot bath, mostly preferred during cold weather is also discouraged, as it contributes to low sperm counts.
"Sperms are delicate, if you cook them a little bit, they die. A hot bath, therefore, would kill your testicles," says Prof Kamau, who also includes men with a varicocele (large veins in testicles) as tending to have a low sperm count.
Other contributors include a high intake of fats like cholesterol, which affects blood supply, smoking, and careless sexual behaviour resulting in infections.
Some byproducts have a direct impact on the production of sperms – spermatogenesis.
"There might be a million reasons linked to low sperm counts and the quality, but the general trend is the reduction in sperm count," Prof Kamau says.
He points to myths that men are infallible to fertility "yet when results come, they sweat and realise they are actually the problem."
Though Fertility and Andrology Society of Kenya and the Merck Foundation is demystifying infertility through public education, "we need to know that as many females as males contribute to infertility," says Kamau, adding that they are also training about 10 fertility specialists annually to address the shortage of specialists.
"Men should not be in denial, if you do not get a baby in about two years, consult," he says.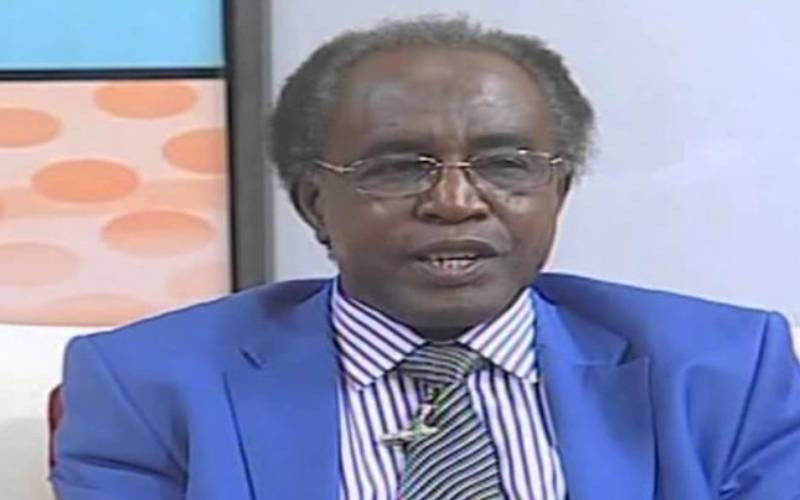 However, women also have more complex infertility-related conditions that affect the entire reproduction system.
Triggers of infertility in women may include infections, fibroids, and congenital malformation of the fallopian tubes and the uterus.
Besides men, women are also experiencing complex fertility issues, according to experts.
Among contributing factors to infertility in women, according to Prof Kamau, include the lining of the uterus being affected by fibroids, changes of underlying muscles like adenomyosis, and inflammatory processes like infections that have effects on functioning of the fallopian tubes.
Some women who bleed at a young age risk not ovulating during reproductive age and "anatomy, or structure in women is more complex."
Kamau says aging in women also affects fertility as when they age, ovulation fails.
Hormonal imbalance also contributes to infertility in both men and women.
Dr Fredrick Kairithia, a gynaecologist, says more men are turning up for tests, unlike before, which explains the relatively large numbers reported in the country.
"Normally, men, like women, should visit gynaecologists. This is for support and coping mechanism," says Dr Kairithia.
He says anatomical problems like excessive blood supply to the scrotum also contribute to low sperm count.
Related Topics