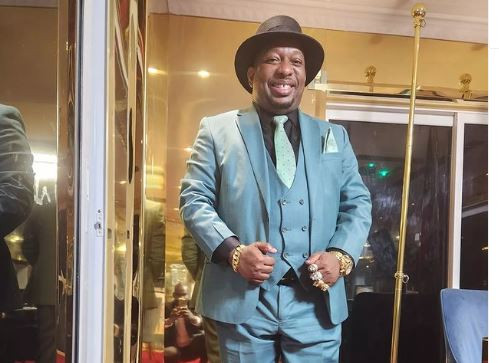 Former Nairobi Governor Mike Sonko has taken to social media to advise unmarried men on the qualities they should consider when ready to settle down and start a family.
He emphasized the importance of understanding the person they intend to enter a long-term relationship with to avoid future regrets.
"To men, especially young men that are planning to get into marriage soon remember to choose your wives wisely. Take your time to understand the person you're dating and planning to settle down with, do a thorough background check on her family and the environment she was brought up in," he wrote.
Sonko expressed his gratitude to his wife for her kindness and highlighted her willingness to raise children, even those not biologically hers, as her own.
"I thank my wife sana kwa kuvumiliana nae wakati wa shida na raha, imagine for 27 years now akilea watoto ambao hata si wake without even people noticing the difference.
The vocal politician referred to a story circulating online about a man who ended his marriage after losing his job, as his wife turned on him and brought suitors to their home.
The man shared a text message stating that he was going to his mother's village in search of peace, as he had endured disrespect for too long.
"Peace is very important to a man and that peace I am going to find it at my mom's. I left home strong, happy energetic and smiling, now I'm going home broke, heartbroken, weak and so different but I shall arise. Don't waste your time looking for me. This is the most painful decision I have ever had to make but I have no choice," read part of the text.
According to Sonko, the man had done everything for his wife and her family until he lost his job. The wife's disrespectful behavior and infidelity drove him to make the painful decision to leave.
"Mark you when the man was financially stable he used his own money to school the siblings of her wife and even built her parents a home. This is one of the saddest stories I have read today," he narrated.
As a result, Sonko advised men to marry understanding partners who respect themselves and their spouses, demonstrating loyalty and honesty.
"Get married to an understanding partner, one that respects herself and you, a loyal and honest one. When things fall apart support one another knowing that problems don't last forever, they are solved," he concluded.
Related Topics