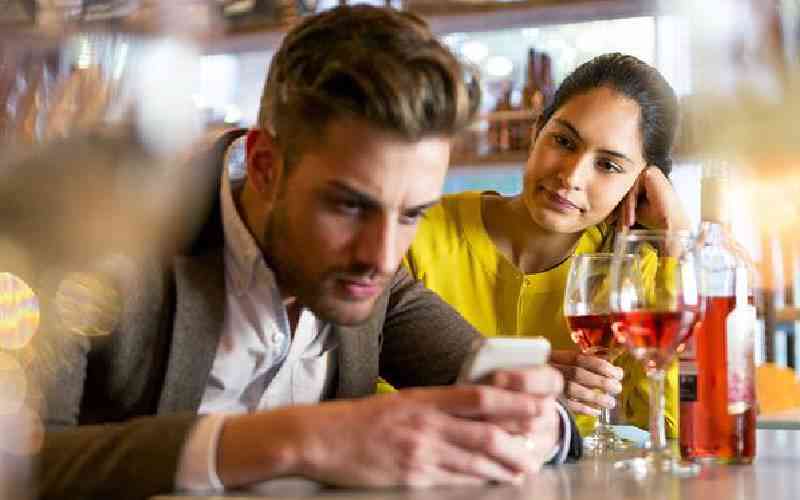 A recent study conducted by psychologists at Niğde Ömer Halisdemir University has found that regular phone snubbing or phubbing could be damaging to marriages. Phubbing is the act of cutting off conversations with others in one's vicinity as they talk or text on their phone.
According to the study published in the journal Computers in Human Behaviour, married couples who frequently engage in phubbing experience lower marriage satisfaction compared to non-phubbing couples.
Researchers Suat Kılıçarslan and İzzet Parmaksız conducted the study in Turkey where questionnaires were sent to married couples, and the responses were compiled. The average age of respondents was 37, and the findings indicated a clear correlation. The research found that couples experiencing higher levels of phubbing in their homes also reported lower marriage satisfaction compared to those who had lower levels of phubbing in their homes.
The researchers note that their findings make sense logically. People tend not to respond well when ignored. They did not discuss the possibility that less-satisfied partners might be more inclined to phub their spouses. However, they do note that the problem can easily be fixed if married couples try turning their phones off more often.
The emergence of the smartphone era has introduced unprecedented behavioural patterns among humans. The increasing attachment to these devices has caught the attention of sociologists, who observe its profound impact on individuals.
While some find solace in constant connectivity and experience reduced loneliness, others feel increasingly isolated due to the lack of genuine, direct connections with others. This phenomenon has given rise to phubbing. On one hand, the smartphone revolution has brought people closer together across distances. On the other hand, it has contributed to a sense of detachment from immediate surroundings, affecting interpersonal relationships.
Related Topics