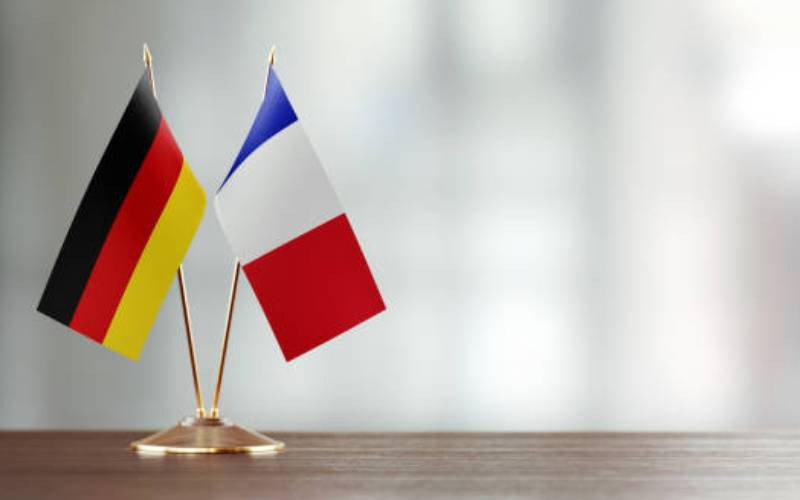 On January 22, 1963, Germany and France signed the Élysée Treaty. After three bloody wars, the two countries made reconciliation, cooperation and friendship central elements of their common destiny.
Today, we look back at the signature of the Treaty 60 years ago with pride. The reconciliation, especially after WWII, paved the way for strong friendship and partnership. This 60th Franco-German Friendship day will be honoured with a ministerial council.
Our message is Germany and France are each other's most important partner and closest ally in all relevant sectors, from economic and finance policy to the environment, from education to security and foreign affairs and from technology to culture and youth.
The value of our bilateral relations is founded on strong people-to-people relations, especially in our border regions. Together we have achieved a lot and made concrete improvements in the lives of our citizens, be it through cross-border university cooperation, youth exchanges or by easing the barriers to taking up employment across the border.
This day is about looking back to the historic treaty and a moment to look ahead at what we can achieve together. Three years ago, our countries signed the Aachen Treaty, to complement the Élysée Treaty and future-proof our relations.
Today, we always work intensively on finding common and constructive solutions. Often these solutions then form the basis for a common European position.
What's next? Within the framework of the European Union we want to further intertwine our societies, our politics and our economies. We want to strengthen the European Union and make it more resilient, improve its common security and defence policy and its ability to take action.
The Russian attack on Ukraine has showed us once again how speaking with a common voice on strategic questions of foreign policy is key. Russia has not succeeded in dividing the European Union, instead we are working more closely, in partnership with our transatlantic allies and our friends around the world to stop the war of aggression.
While our common voice is currently needed most urgently as a reaction to the Russian attack on Ukraine, we also speak with a strong common voice on regional and global questions, such as climate change, human rights and humanitarian assistance.
Here in Kenya and in the East African region we work hand in hand. Last week, our foreign ministers, Annalena Baerbock and Catherine Colonna jointly visited Ethiopia and the headquarters of the African Union on the Ethiopian peace process and Pan-African efforts to deepen political cooperation and economic integration.
Together, we have financed transportation of a Ukrainian donation of 50,000 tons of wheat to East Africa. We stand in solidarity with people in Africa facing one of the worst food crisis in decades, with food price increases and shortages also triggered by the Russian attack on Ukraine.
In Kenya, we work closely in technical and vocational training. We are currently working on possibilities to strengthen digitalisation of TVETs in Kenya to meet the demands of the local labour market. Supporting TVET here will allow Kenya to use the talents and potential of its people for economic development.
We also want to intensify the economic and trade relations between our countries and Kenya. The EU-Kenya business forum in February will be an important step and will bring large French and German business delegations here.
On culture, our cultural institutes, Goethe Institut and Alliance Francaise, work closely in bringing together Kenyans and Europeans interested in cultural exchange and learning.
When celebrating our friendship on this historic day, we as France and Germany stand together as close friends and look ahead in a positive spirit, despite our challenging times. Vive l'amitié franco-allemande, es lebe die deutsch-französische Freundschaft!
-Arnaud Suquet is French ambassador and Sebastian Groth is German ambassador to Kenya.
Related Topics