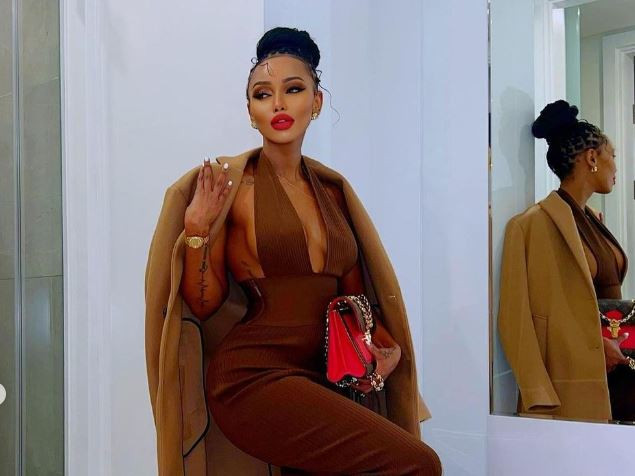 Socialite Huddah Monroe is known for her controversial statements and attention-grabbing posts on social media.
Recently, Huddah took to Instagram to announce that she was three months pregnant, sending her fans into a frenzy. However, it turns out that the announcement was just a playful tease, and Huddah is not ready to be a mother yet.
In her latest posts, the socialite told her followers that she is not pregnant and that her recent changes in physique were part of her "grown woman phase."
She further joked that no sperm has been strong enough to catch her ovary yet, indicating that she has not found the right man to have a baby with.
"I am not pregnant y'all! My belly getting bigger lol. I'm on my grown woman phase...Chill! Ain't no sperm strong enough yet to catch my ovary," she wrote on her Instagram stories.
Despite her love for attention, Huddah is very private when it comes to her personal life. She has made it clear that she would never announce her pregnancy if she were indeed pregnant, preferring to keep her personal life out of the public eye.
Huddah went on to say that if she ever has a child, the public would probably only catch a glimpse of their toenail or the back of their head.
"Y'all really think if I'm pregnant I'd announce? You won't even see my kids, maybe a toe nail and back of the head and that's that. I love my privacy," she said.
Huddah has previously stated that she is willing to sell her womb for $1,000,000 (Sh129million) to anyone who wants to have a child with her.
However, she has also made it clear that she would never bear a child for a broke man, no matter the circumstances. She expressed her surprise at women who get pregnant for such men, noting that she would never do such a thing.
Related Topics