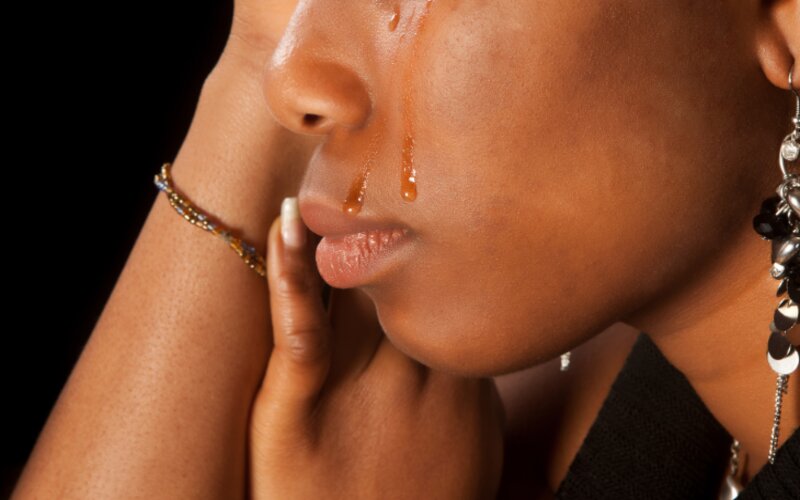 Financial distress, family pressure, and an uncertain future as a result of Covid-19 crisis have directly or indirectly contributed to the spike of domestic violence cases in Kenya, a psychology expert says.
Dr. Susan Gitau, the Head of Department (Counselling Psychology) at the Africa Nazarene University, says moments of crises subject the brain to high pressure, consequently making one to exhibit uncharacteristic behaviour.
The undesired behaviour might manifest in the form of violence, she said.
"During times of crisis, the brain processes several thoughts simultaneously. As a result, it gets easily gets tired, hampering normal functions in the process. When this moment is not effectively managed, post-traumatic stress disorder might kick in," Dr. Gitau told The Standard in an interview on Wednesday, April 21.
The counselling psychologist said men often bear the brunt of challenging times because, naturally, they're accustomed to keeping personal problems to themselves.
"Men often withdraw from their groupings when faced with intense personal problems. With no outlet, and no reliable means of solving the problems, their brains switch to what is commonly referred to in social circles today as 'auto-pilot'. This is their mechanism of avoiding being referred to as weak," she said.
When the personal problems come to a head, a section of distressed men resort to violence as an emotional outlet.
It is this school of thought Dr. Gitau uses to explore the possible reasons for the increase in number of domestic abuse cases in Kenya.
So, how do you spot a mentally-disturbed person before matters get out of hand?
Dr. Gitau classifies mental instability under three categories: physical, cognitive and emotional.
Physical signs of a mentally unsettled person, according to the expert, include: lack of normal energy, slow mental coordination, reduced or complete loss of appetite, sudden weight loss, pale face, sunken eyes, unexplained darkening of skin, among others.
Cognitive indicators of a person undergoing mental distress, Dr. Gitau said, include: slower reasoning capabilities, increased irritability, and development of negative attitude towards people in the immediate surrounding.
Emotionally, a mentally unsettled person, according to Dr. Gitau, exhibits increased anxiety, anger, sense of guilt, fear and vengeance.
"I have noticed many Kenyans have been exhibiting symptoms of emotionally-hurt people. I suspect the Covid-19 crisis, which has led to broken homes, economically affected groups, grieving homesteads, disruption of every day culture, and an increasingly bleak future, caused the situation," she said.
Dr. Gitau said it is high time Kenyans, including the Government, invested in mental health facilities and expertise.
"Seeking psychological should not be regarded as a thing for Western countries only," she stated, adding: "Kenyans should embrace counselling sessions when faced with social and economic problems."
The counsellor's advice come on the back of increased cases of domestic abuse being reported in the country nearly on a daily basis.
In the last one week, at least five women, from Kiambu and Nakuru counties, have been killed by their spouses in unclear circumstances.
Most of the cases stemmed from alleged infidelity, suspects arrested in connection with the murders told police in their statements.
Related Topics