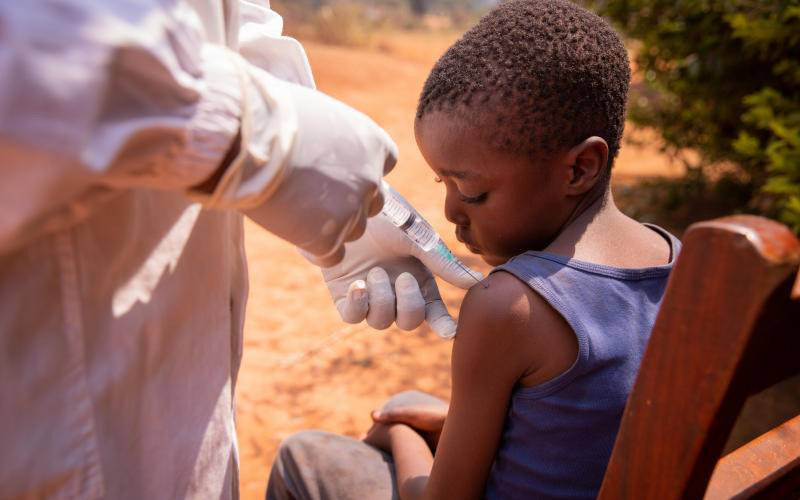 Unicef has rolled out a campaign to vaccinate 25 million children who missed out on immunisation in Africa and across the globe.
The 'zero-dose' children initiative comes when countries are easing out of the Covid-19 pandemic.
Unicef Regional Director for Eastern and Southern Africa Mohamed Malick Fall said they have identified countries to kick-start the programme.
"Unicef has engaged all states in the region and all humanitarian stakeholders to ensure the vaccines are administered to all children who missed out during the Covid-19 pandemic," said Fall.
Out of the 25 million children who missed on a single dose globally, at least 3.5 million are from eastern and southern Africa. The countries that carry the biggest burden include Ethiopia, Angola, Mozambique, Tanzania and Madagascar.
Over one million children were not vaccinated in Ethiopia, while Angola, Mozambique, Tanzania and Madagascar registering more than 100,000 children.
Fall was speaking during a meeting convened on Covid vaccination in Nairobi. He said Covid had dealt a big blow to the healthcare system, especially for routine childhood immunizations.
He attributed the misses to the lock-down imposed during the pandemic, which was one of the measures meant to break the chain of disease transmission in the community.
Children who miss out on immunisations are at high risk of suffering from polio, measles, and tuberculosis, among other diseases.
The World Health Organization and the Africa Regional Certificate Commission for Polio Eradication officially declared Africa free of wild polio in 2020.
The declaration marked the second huge achievement for Africa after eradication of smallpox in May 1980.
"Failure to vaccinate children has taken us back like three decades," said the Unicef boss.
Unicef, in partnership with Gavi and the Vaccine Alliance supports childhood vaccination programmes.
The support is through provision of manufacturing facilities and supplying cold chain transport and storage for vaccine supply and distribution.
Related Topics