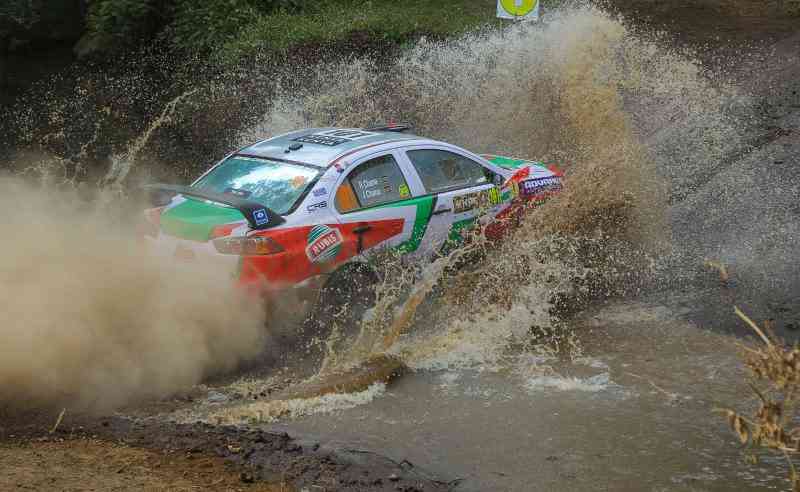 The sixth leg of the Kenya National Rally Championship (KNRC) series heads to the coastal city of Mombasa this weekend.
One of the elated drivers ahead of the adrenaline filled showpiece that will traverse the vast Vipingo terrains is Jasmeet Singh Chana who is commanding the KNRC leaderboard on 146 points.
His closest rival, McRae Kimathi, is on a paltry 79 as Jeremiah Wahome comes a distant third on 54.
Chana, popularly known as Iceman, says he is not sleeping on his laurels as he is focused to stretch the comfortable lead to even some unbelievable heights.
"I know the pressure is not on me but still my aim will be to give my best in Mombasa, the essence will be to make sure I'm on the podium, this will guarantee more points," he said.
Chana says his exceptional performance this season has inspired him to go for the jugular in each and every race of the series.
He firmly believes his massive victory in round five in Eldoret has greatly bolstered his chances for a maiden KNRC title.
"I feel like I'm heading to Mombasa with a spring in my steps. I have found confidence and good settings for my Mitsubishi Lancer Evolution X machine.
"In Mombasa, I'm going to attack for sure, I'm hopeful the stages there are good, but this will be told by the recce. I hear there are night stages in Mombasa which are really exciting," he said.
Mombasa Rally is one of the oldest and the season's only sea level round. It will be hosted at Mombasa Cement factory grounds in North Coast's Vipingo.
Chana says the previous Mombasa rounds have been fun for him and he has a feeling that this year's event will be thrilling too.
"Having not won a championship and being the leader is somewhat scary, because you don't know what will happen. I will try to play safe, not to overdo things.
"Immediately after Eldoret, the car was stripped down and was put back together. It has been panel beaten to shape ahead of Mombasa," he said.
Related Topics