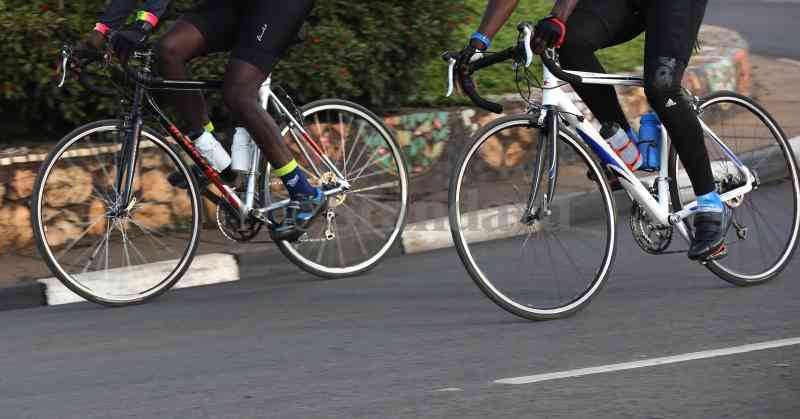 Amateur cyclist Anthony Mugwendi rode to victory during Rotary Club of Nairobi Lavington mental health Bikeathon 2023 race held at Kefri, Muguga at the weekend.
Mugwendi won in the enduring 20 kilometres category which saw seasoned riders navigate through Muguga forest terrain.
In the second category Kelvin Muriuki from Zamara won.
The Mental Health Bikeathon which attracted 150 participants brought together rotarians, non-rotarians, cyclists, children, nature and outdoor lovers.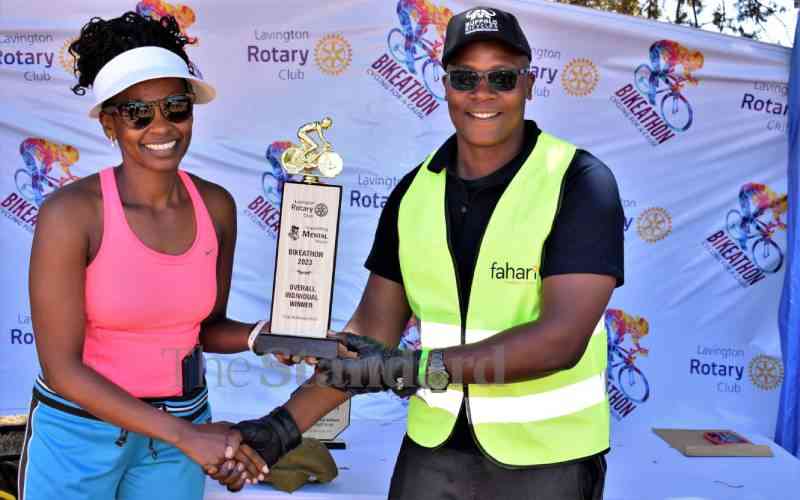 It was a great opportunity for racers to get active, have fun, and give back to the community.
The race which was organised by Lavington Rotary Club was used to develop a self triage USSD interface for the common mental health disorders and drugs of abuse as a purpose-built technology platform to address the vast, unmet and growing needs for mental health services in Kenya.
All proceeds from the Bikeathon will go towards funding the club's mental health program which focuses on creating mental health awareness and promoting self-care among the youth.
The Bikeathon will take place again in February 2024 and will still be championing on creating mental health awareness.
Related Topics