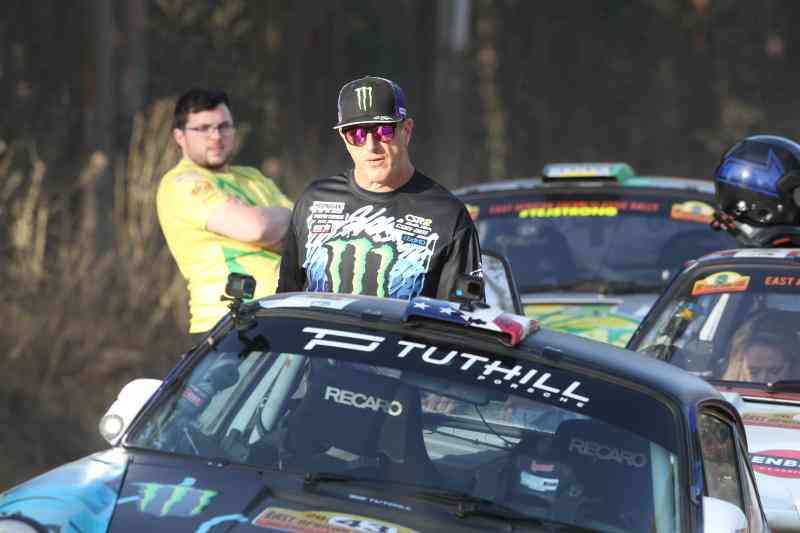 American social media car racing guru Ken Block is dead.
The 55-year-old boisterous speedster died after a snowmobile accident in Wasatch County, Utah in the US on Monday night.His death was confirmed by his Hoonigan Racing team.
"It is with our deepest regrets that we can confirm that Ken Block passed away in a snowmobile accident today.
"Ken was a visionary, a pioneer and an icon. And most importantly, a father and a husband. He will be incredibly missed. Please respect the family's privacy at this time while they grieve," the hoonigans wrote on twitter.
Driving a Tuthill-sponsored Porsche 911, Block lit up last year's East African Safari Classic Rally (EASCR) held in Kenya, topping the leaderboard on Day One after clocking 2:35:52.7.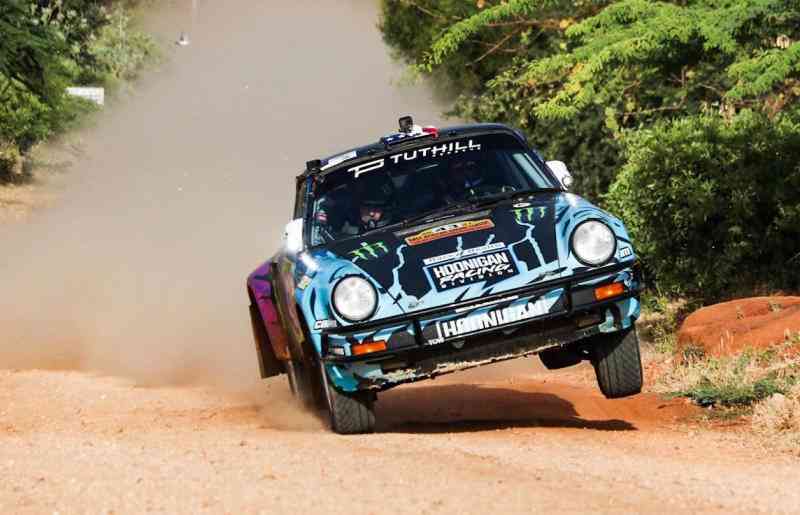 He was closely followed in the adrenaline-filled race that traversed rough terrains of Eburru, Elementaita, Poror, Kipsaos, Nyaru and Kiptagich sections of Nakuru County by defending champion Kris Rosenberger of Austria in 2:38:52.0.
Despite his early lead, Block had to give way after his Porsche 911 developed mechanical gremlins in the nine-day cutthroat event.
The race was eventually won by four-time Kenya National Rally Championships winner Baldev 'Baldie' Chager who savoured his maiden victory.
"I'm in this race because I want to win, the competition is tough but so amazing, I came to Kenya to take part in this contest because it's the toughest rally on earth," Block told Standard Sports during the championships.
Before jetting to the country for the tenth edition of the gruelling event, Block took his time to study Kenya. "I love the tough narrow roads in the wild, I'm fascinated by the wild animals, the weather and the dust in the countryside," he said.
"We (and his co-driver) have always wanted to race in this historic event for a very long time, as it is one of the most epic and classic rally races in the world. So we took time to study it and prepared well. We did basic training in the car and attended the gym to keep fit. "We tested the vehicle severally to ensure it worked flawlessly."
"We learnt as much as we can about our new Tuthill Porsche 911.
"We drove the machine around, made the necessary changes so as to get our set up the way we liked."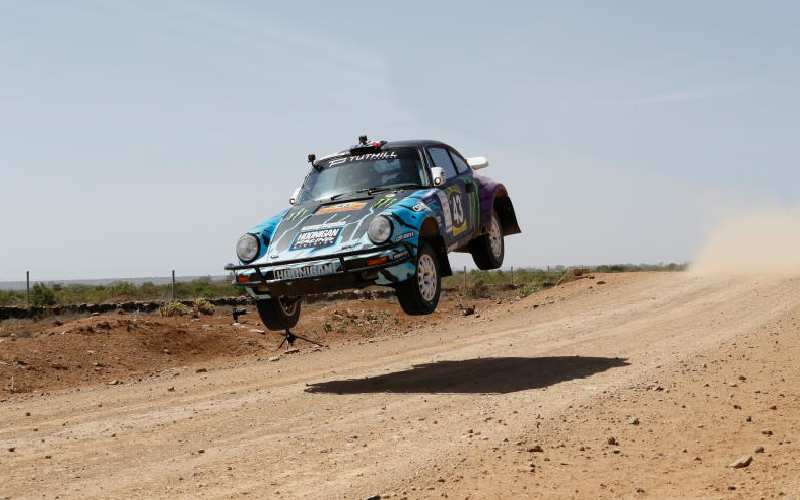 The fact that the EASCR is a route book without prior pace notes as there is no recce drove Block to dig even deeper to know more about the toughest motorsport event in the globe.
This is how some mornings at my ranch in Utah look this time of year – freshly coated with snow! Luckily we have the Ski-doo sleds, @CanAm Mavericks (one on tracks!) and Defender, and the Kubota machinery to dig us out and keep the property maintained. pic.twitter.com/LXJG1A6yPr
— Ken Block (@kblock43)
December 29, 2022
"The race is all blind, you use a route book that tells you about the hazards, where to turn at the junction, speed zones through the villages, where the finish is among others. The rally is a big adventure and we are learning a lot along the way," he said.
Apart from his passion for the game, Block who started rallying in 2005, commanded a huge following in social media.
His YouTube channel has millions of subscribers, same as his videos, Facebook and Instagran accounts.
Block had promised to return to Kenya this year to take part in the 11th edition of the race slated for December.
One of America's rallying's biggest names, Block had come closer than ever to landing his maiden domestic title in 2022, winning four from eight rounds aboard a Hyundai i20 Coupe WRC, rallying website www.dirtfish reports.
The 55-year-old was expected to return to the America Rally Association in the coming season.
Another motorsport icon, Formula 1 great Michael Schumacher, suffered a severe brain injury when he fell off the piste while skiing In December 2013. He is now in a medically induced coma.
Related Topics