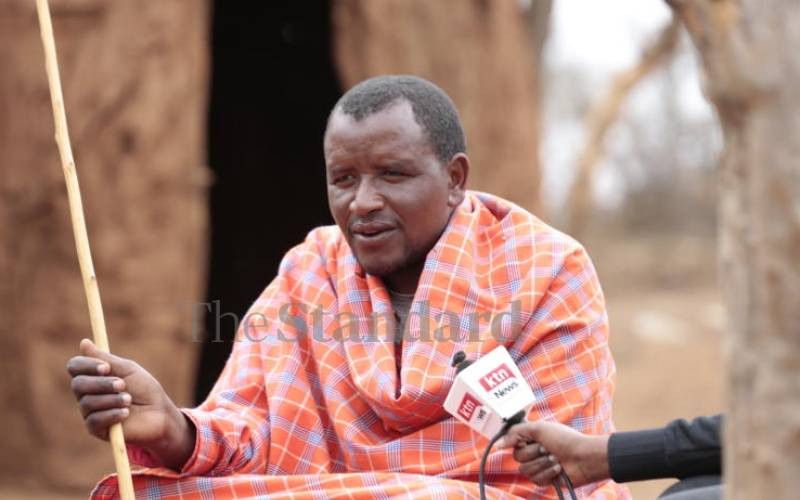 Breastfeeding was not a major concern for the first-time father, who eagerly waited to cuddle his bundle of joy.
All that Leparakuo Ole Shilalo wanted was to have his baby, and walk home together with his wife Edna, ready for celebrations to usher him into fatherhood as per the Maasai culture.
As he anxiously waited on a bench outside the Kajiado Hospital's Mother and Child Unit to have his baby, he was ushered by a nurse into a room, where he was trained on the importance of breastfeeding.
"As a father, I did not understand my role in breastfeeding, I thought my wife needed more training than I do. However, the training changed my attitude and increased support towards my lactating wife," narrates Shilalo.
On discharge, Shilalo employed a helper to support his wife with chores, and bought adequate food for her feeding.
Availability of food and support provided the wife with ample time to bond with the baby, and breastfeed without interruption
With more fathers taking a key role in breastfeeding, mothers in informal employment are able to successfully breastfeed their children in line with this year's breastfeeding theme - let's make breastfeeding and work, work.
Apart from support from her husband, Edna is a beneficiary of Sh800 monthly stipend, provided under the Universal Child Benefit pilot project, aimed at promoting breastfeeding in the arid and semi-arid county of Kajiado.
The money disbursed by Save the Children in collaboration with the state department of social protection was given to caregivers with children below the age of three years.
Edna, together with a group of lactating mothers, used the money to establish a kitchen garden and poultry farm to supplement her diet and income.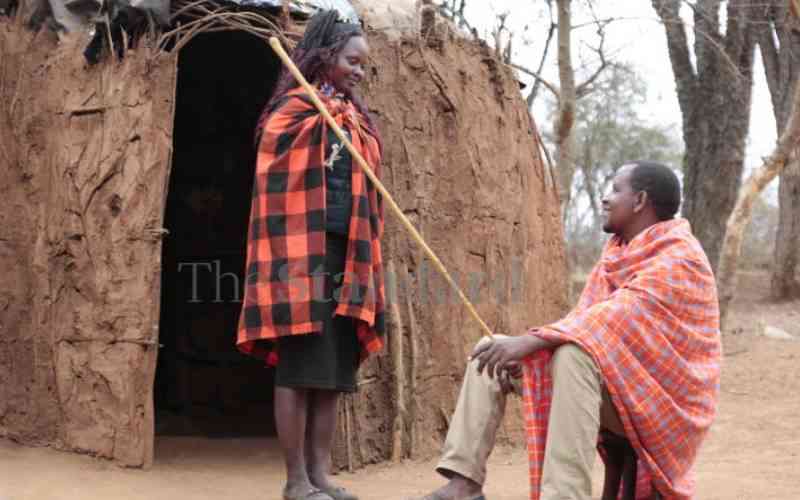 "After exclusively breastfeeding, I easily introduced my baby to other foods rich in nutrients like vegetables, and eggs, which I fetched from our poultry project," says the mother.
Moses Partoti a community health promoter says feeding newborns on porridge and milk mixed with herbs has been a practice among the Maasai community, a practice which is gradually fading with the acquisition of knowledge on breastfeeding, through the involvement of men.
"Men used to stock milk for feeding their newborns because it was believed to be stronger and of high nutritional value, a practise that contributed to more cases of diarrhoea, say Partoti.
According to the Kajiado County health data, the Universal Child Benefit pilot project together with other existing projects in the county has sharply increased breastfeeding rates from 34 per cent in 2018 to 82 per cent
Stunting has also reduced from 25.3 per cent to 21.9 per cent this year.
As Kenya joins the globe to commemorate breastfeeding week, the Ministry of Health has reiterated breastfeeding as a key public health approach to disease prevention.
Breastfeeding also gives a child a solid nutrition and health foundation for optimal growth and development, enabling them to attain their full potential, both physically and cognitively.
The Kenya Health Policy 2014-2030 has identified suboptimal breastfeeding as one of the top ten risk factors contributing to morbidity and mortality.
Breastfeeding boosts child immunity, by preventing approximately 54 per cent of all diarrhoea cases and 32 per cent of respiratory infections in Kenya.
Further, breastfeeding significantly reduces infection-related mortality among infants less than three months old by an impressive 88 per cent, and as a result, helps prevent approximately 823,000 deaths among children every year, worldwide.
Ruth Mbuthia, a project officer with Save the Children under the Universal Child Benefit Pilot Project says the project was launched in September 2021, and ended in December 2022, with the aim of cushioning mothers against the socio-economic impact of the Covid-19 crisis.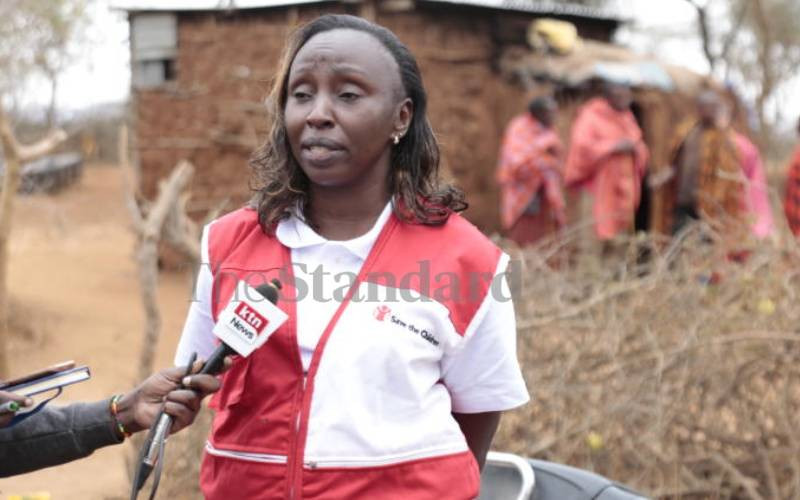 Under the project, caregivers with children below three years were registered and given Sh800 monthly stipend, nutrition counselling and positive parenting classes to promote breastfeeding in Kajiado and better parenting for their young ones.
During the program, Interactive Voice Response (IVR) and SMS technology were also used, to send voice messages and SMS directly to lactating mothers on their phones reminding them to breastfeed.
"Mothers who benefited from Sh800 stipend, established mother-to-mother support group, where they established table banking, and small-scale farming venture to supplement diet and earn income.
In Kajiado, the project benefited 2,400 households, and was concurrently running in Kisumu and Embu counties, aimed at improving child health.
Even with the end of the program, there is a plea for the national and county governments to pick it up, for its sustainability and continuity in boosting nutritional support and child health.
Related Topics