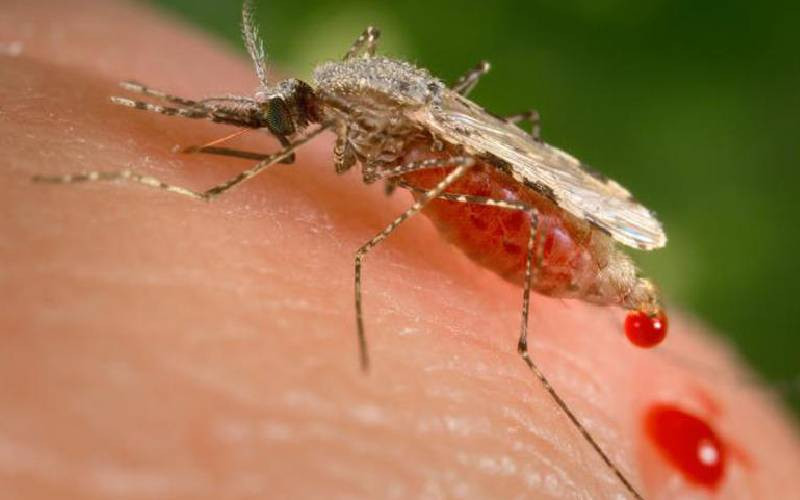 Tests have revealed the surge in malaria cases in Marsabit County is not as a result of the new mosquito species Anopheles Stephensi.
Kenya Medical Research Institute (Kemri) conducted tests after 11 people in the county died and several others were taken ill.
Kemri has linked the malaria outbreak in Marsabit to the traditional malaria-causing mosquitos namely anopheles gambiae and anopheles funfest.
An outbreak of severe malaria was reported in Marsabit, two months after the discovery of Anopheles stephensi (An. stephensi) in Leisamis Sub-county.
"Kemri has analysed samples of vectors spreading malaria in the county, but none has a link to An. Stephansi species," Marsabit County Health Executive Grace Boru said.
Last week, a team of Kemri experts in partnership with the World Health Organisation (WHO) and the Department of Health collected 184 samples, of which, 57 were positive for malaria.
Further, 12 more samples were dispatched to Kemri, Nairobi, among them five were found to be malaria positive.
"Twelve samples were collected and sent to Kemri laboratories in Nairobi, and at least five of the samples were positive for malaria, one for chikungunya, whereas six were negative," said Boru.
The 11 deaths recorded in Marsabit occurred in Kargi Ward, Leisamis Sub-county.
Two of the deaths were reported at the facility level, whereas nine others were reported at the community level, according to a report by the Department of Health.
"Individuals who died had a history of having travelled to neighbouring Isiolo County during the dry spell, to graze their stock," said Boru.
Currently, several patients are admitted across the county.
Similarly, Kemri in partnership with WHO and the Department of Health is carrying out active case search, health education and promotion, and managing cases at health facilities.
Additionally, the distribution of long-lasting insecticide-treated mosquito nets is ongoing.
"We are training locals on the importance of sleeping under treated mosquito nets, and also symptoms of the disease," added Boru.
Symptoms of malaria include fever, chills, vomiting and fatigue. In severe cases, it leads to anaemia and death.
In Kenya, malaria is endemic in Busia, Bungoma, Siaya, Vihiga, Kisumu, Homa Bay, Baringo and Migori and Kakamega counties.
According to the Kenya Malaria indicator survey of 2020, the prevalence of malaria in Kenya stands at 5.8 per cent.
An estimated 3. 5 million new clinical cases and 10,700 deaths are reported in the country every year.
Boru added that surveillance at the community level is underway to contain the spread of the disease.
Studies have revealed that the vector is highly invasive, and resistant to insecticides used, it is more targeted to urban areas.
"Though the current surge in malaria is not linked to the newly discovered species, we have asked Kemri to furnish us with more details," said the health official.
An stephensi was first reported in Djibouti (2012), Ethiopia and Sudan (2016), Somalia (2019), Nigeria (2020) and Kenya in March.
Related Topics