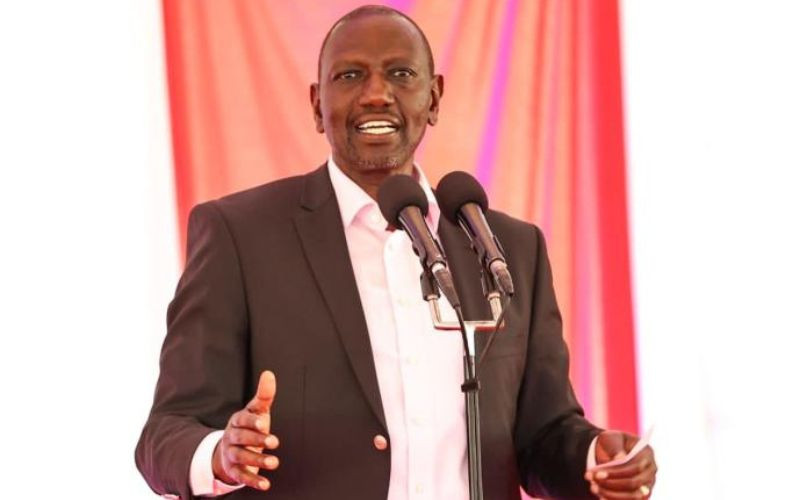 President William Ruto has commissioned a cyberknife at the Kenyatta University Teaching, Referral and Research Hospital (KUTRRH) which will be used to provide better health services for non- communicable diseases in the country.
Cyberknife treatment is a painless and non-invasive care for cancerous and non-cancerous tumors.
Speaking at the hospital on Monday, April 24, the president said the new machine was a true milestone in Kenya's national healthcare journey.
"We are here to launch a Centre which represents the convergence of high standards of treatment, state-of-the-art technology, affordability and effectiveness in cancer treatment," said Ruto.
The Cyberknife introduces absolute capabilities and efficacy in cancer treatment by locating, tracking and accessing tumors that are ordinarily difficult to reach, with precision.
"The technology is able to administer more radiation with great precision, meaning that fewer sessions (4 to 5 only instead of 20 to 30) are required, with each session lasting only about 5 minutes. This will significantly improve treatment outcomes," he added.
The new machine comes with some positive impacts of a shorter recovery period, minimal side effects and better overall outcomes on cancer patients.
Further, the President stated that the machine would relieve many Kenyans of financial burden when treating non-communicable diseases such as cancer, heart disease and diabetes.
"We are acutely aware of the drastic socioeconomic impact of these diseases. Many Kenyan households live under the threat of having all their savings wiped out by illness and 36% of our people risk falling into poverty on account of catastrophic financial expenditure," he said.
The machine will also reduce the cases of patients travelling out of the country for medical attention as they will start receiving treatment locally.
Kenya is the second country in the Africa continent to acquire the machine after Egypt, therefore, it will propel the country to quickly emerge as an advanced regional and international medical hub.
The president has promised to invest in technological linkages and establish health information management systems.
Related Topics