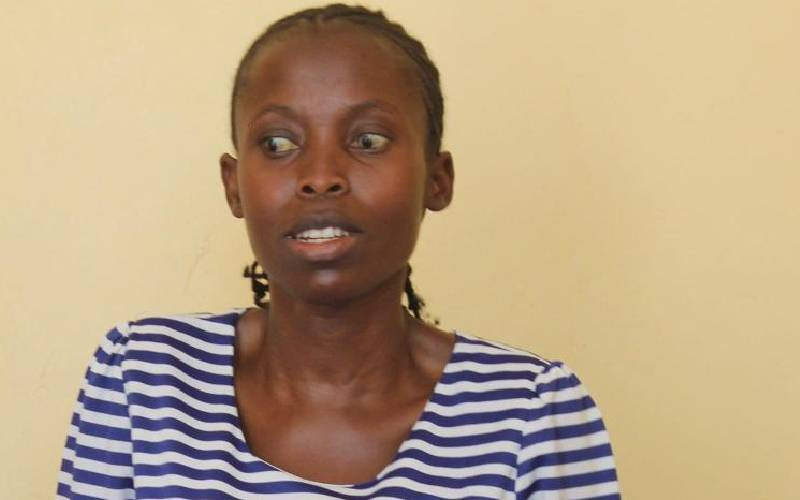 Joy Watitwa's ill health started when only four months old.
She has fought sickle cell disease for 37 years now, and although in pain for most of her life, Watitwa has tried not to let the disease limit her capabilities.
She successfully went through school up to university and now works as a record keeper at the Bungoma County Referral Hospital.
"My parents did not even want me to go to university, but I insisted because I wanted to be independent and experience life away from them taking care of me. They wanted me to go to Kibabii University, which is closer home, but I settled for Moi," she said.
In most parts of Western Kenya, and Bungoma to be specific, the disease is associated with witchcraft, with many parents failing to take their sick children to hospital for treatment.
"The disease is genetic. It is not passed through air or caused by witchcraft. People need to get proper education on the disease," she said.
Her mother and father are carriers of the disease, meaning the sickle cell trait is dormant in them and hence, they do not manifest.
In Kenya, about 14,000 children are born with sickle cell annually, making testing for the trait extremely important.
But this should not be the case.
Couples should undergo sickle cell trait test before getting children, according to Dr Dickens Lubanga, a paediatrician at the Bungoma County Referral Hospital.
The medic believes this would help reduce the number of children born with sickle cell anaemia.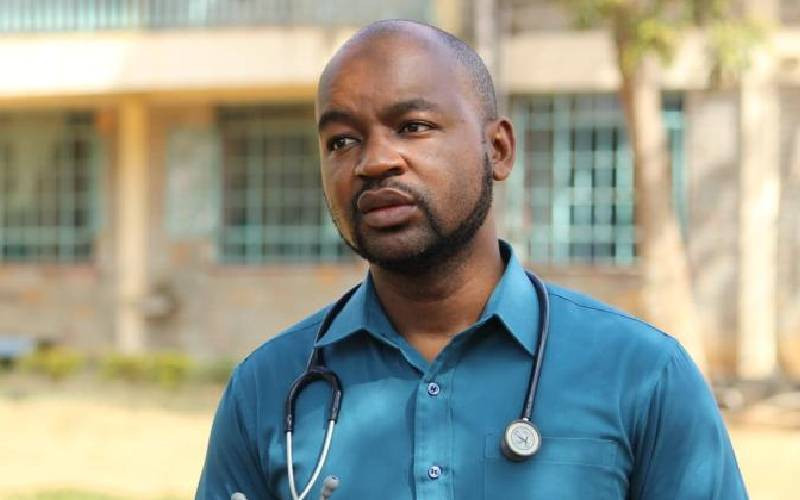 Sickle Cell Disease (SCD) occurs when a child inherits a defective gene from both parents, causing the patient's red blood cells to be sickle-shaped.
When one inherits the defective gene from one parent, they are healthy and said to be "carriers" of the disease.
"It is therefore important for couples to go and get tested if they have sickle cell trait before planning for a family," Lubanga said.
The hospital has a sickle cell clinic that has gone a long way in helping in testing the sickle cell traits in people who visit the facility.
Dr Lubanga notes that the number of sickle cell patients visiting the clinic has gone up since in 2021 when it opened.
Initially, the clinics were on Thursdays, but due to the rising number of patients, the clinics now operate from Monday to Friday.
"I attend to over 1,000 patients in a week, which is alarming. This prompted the clinics to be conducted daily to reduce congestion," he said.
Sickle cell disease has proven to be one of the most expensive diseases to treat and manage.
"The disease can only be managed if we have national conversations on how counties and national governments can work towards supporting sickle cell testing and treatment," Lubanga noted.
The medic says the hospital has intensified sickle cell testing as one of the strategies to fight the disease, noting that cases of the disease were high in the western and Nyanza regions.
He urged people from the Western and Nyanza regions to intermarry with people from other regions of the country, like Rift Valley and Central.
"I advise people to marry out of their regions so that this sickle cell menace can be dealt with," Lubanga said. "Rift valley and central regions have fewer sickle cell disease cases."
Even though Bungoma has a blood bank satellite, sickle cell patients are still experiencing trouble accessing blood since screening is only done in Eldoret.
"We are seeking support from both the national and county government to help us equip the Bungoma blood bank satellite so that our people don't suffer when in dire need of blood," he said.
In fact, the life of a sickle cell patient is a constant struggle.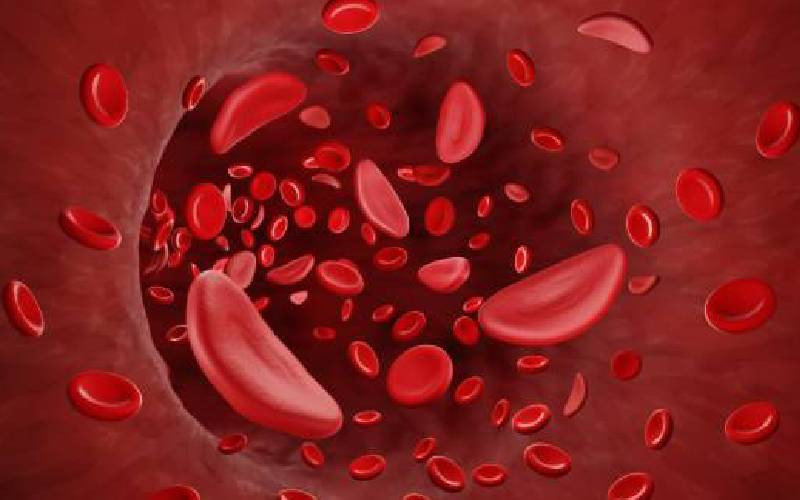 Watitwa recounts that despite there being a medication for sickle cell, pain becomes part of the patient's day to day experience.
Watitwa suffers from leg ulcers which are wounds on her legs that are difficult to heal due to a low supply of blood and nutrients to her lower limbs.
She says that this condition limits her movement as the wounds are painful.
"My legs swell because of the low supply of blood and nutrients to the legs, forming wounds that are not easy to treat and heal, the condition where the blood clots are called deep vein thrombosis (DVT)," she said.
A person suffering from sickle cell is always on medication (four different medicines a day), which according to Watitwa, is expensive.
She says a patient has to swallow prophylaxis tablets daily, purposely to boost their immune system, and these medicines are costly.
Experts have introduced a new technology called apheresis, to help sickle cell patients get fresh blood in their systems.
Apheresis is a process where a patient's blood is drained from the body and replaced with fresh healthy blood.
Watitwa said she underwent the procedure last year in November.
"Last year was a very tough year for me. I was in hospital for months fighting for my life. The treatment was suggested to me, and after undergoing the whole procedure, I feel better," she said, adding that even though the procedure is expensive and available in select hospitals in the country, it is worth it.
She says it cost her more than Sh700,000 for just the single procedure.
"Apheresis does not cure sickle cell but only reduces pain."
She was scheduled for a second apheresis procedure on March 3 but could not manage to undergo the procedure due to a lack of money.
Related Topics