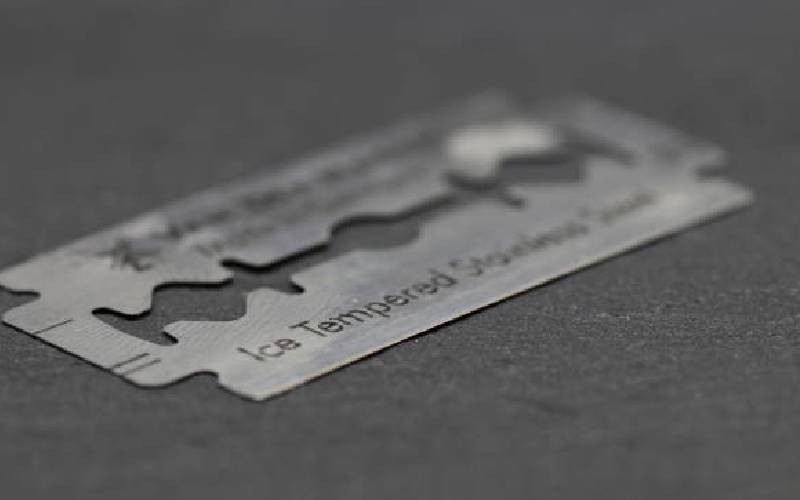 Following reports of botched circumcisions performed in parts of the country, a debate has ensued over who should perform the procedure.
While traditional circumcisers have mostly been on the receiving end when their wards pick up infections after being cut, medical experts have also found themselves in trouble.
The Standard caught up with Moses Mandila Wanyama, a traditional circumciser (mukhebi) from Kimondo in Endebbes sub-County who has years of experience.
"I have been practicing since 1992 and have circumcised over 5,000 youth to-date. I am glad that none of them has ever developed any complications as a result of the operation," he said.
Mr Wanyama, 52, explains that there is a special way in which traditional circumcisers perform the cut, and is quick to blame any problems on quacks who have entered the field and masquerade as experts.
The mukhebi says that some of those he circumcised in his earlier days under Bukusu rites of passage now have grandchildren.
Wanyama says he was twice invited last year to check on a boy who had been circumcised in a health facility, but developed complications. He accuses quacks of taking advantage of gullible parents after opening unlicensed clinics where they offer cheap services.
According to Wanyama, "traditional circumcisers perform the exercise with utmost dexterity as dictated by their Bukusu traditional norms with minimal chances of failure."
"Even most of those in government underwent various traditional initiation rites, and they can attest that there is nothing wrong with it. All that is needed is taming the quacks masquerading as circumcisers, yet they have no qualifications or experience," he said.
The mukhebi says that local communities know which traditional circumcisers are adept at performing the procedure, and they can track the progress of those learning from older experts.
Dr Fredrick Kairithia, a Nairobi-based obstetrician and gynaecologist, says a practitioner starts the procedure by cleaning a patient's surgical area using iodine before injecting anaesthesia.
The medic says there are several techniques used to perform the surgery, namely dorsal slit, shield and clamp, and excision. Risks related to circumcision, according to the specialist, are mental anguish and trauma, if the pain is not controlled.
Bleeding is also a complication, more so among boys with bleeding disorders. There have been rare cases where a boy's penis is cut off.
"Circumcision takes an average of 30 minutes. It should never be complicated, so long as the person performing it is a qualified practitioner," said Dr Kairithia.
Dr George Biketi, a general practitioner, attributed botched circumcisions to an unsterile operating environment.
"We have complications because the people doing the procedure are quacks," he said.
Related Topics