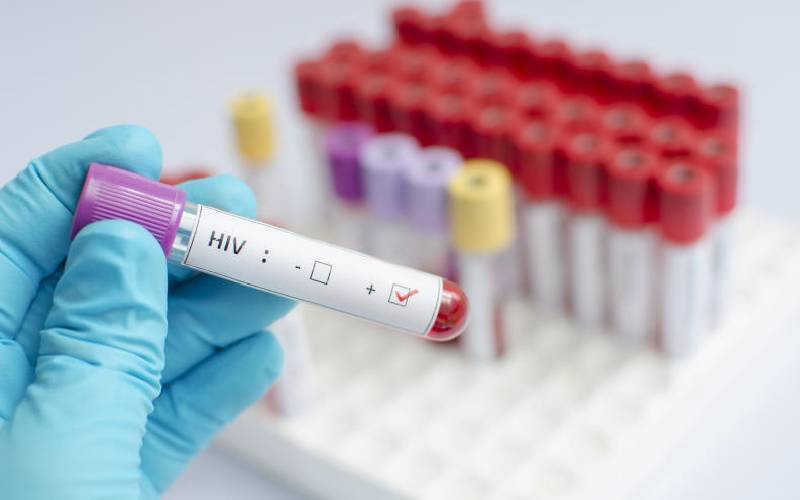 Doctors have raised the alarm over surging HIV infections in Turkana County.
Data show the number of people living with the virus has risen to more than 20,000 across the county.
Acting Chief officer for Health and Sanitation Gilchrist Lokoel said the HIV prevalence rate in the county was worrying, warning that the situation needs urgent intervention measures to prevent new infections.
According to the National Syndemic Disease Control Council, the county's prevalence rose from 2.2 per cent in 2020 to 3.1 per cent in 2021 against a national average of 4.5 per cent.
Dr Lokoel revealed that in Turkana, 20,092 residents are currently living with HIV. The country's new HIV infections across all ages increased from 418 to 665 in the same period.
On December 1, the World Aids Day celebrations were maked in Lodwar.
Lokoel said that this year's theme brought into focus three issues; preventing new HIV infections, adolescent pregnancies and ending Sexual and Gender-Based Violence.
"We need to prevent new infections. Get tested and if found positive, there is Antiretroviral Therapy medication that can suppress the virus so that it does not pass on to anyone else," Dr Lokoel said.
He noted that there was an increase in Mother to Child Transmission rate from 11.2 per cent in 2020 to 16 per cent in 2021.
According to the Turkana County HIV situation report, stigma is hampering access to intervention measures.
Related Topics