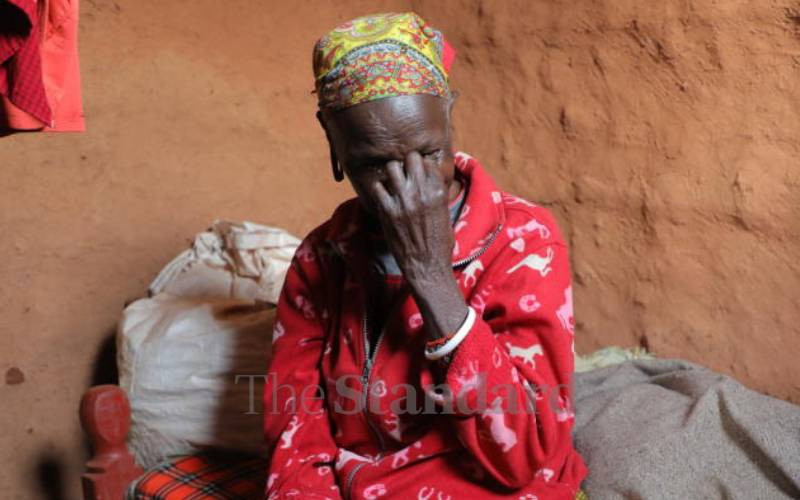 Queen Elizabeth II took keen interest in trachoma, an infectious blindness diseases that ravages Kenyans mostly in Kajiado County.
Globally, trachoma causes blindness every 15 minutes according to the World Health Organisation (WHO) and which the Queen sought to eliminate when she launched the Queen Elizabeth Diamond Jubilee Trust Trachoma programme in 2014.
Besides Kenya, the programme was also in Malawi, Mozambique, Nigeria, Tanzania, Uganda and Zambia.
Then British High Commissioner to Kenya, Dr Christian Turner, said its goal was to support the existing Kenya Trachoma Action Plan (TAP) the Ministry of Health had developed.
The initiative targeted 12 counties including Samburu, Narok, Meru, Baringo, West Pokot and Kajiado where over 40,000 Kenyans required surgery to prevent blindness, improve sanitation to stop its spread besides giving three million people critical antibiotic treatment.
In Samburu County, the Queen supported eye examinations, diagnoses and surgery through Sightsavers undertaking the Coordinated Approach to Community Health (CATCH) project despite challenges including shortage of health workers, facilities, equipment and funds.
Louise Robinson from the International Development (DFID) in Kenya, said the initiative had changed lives through surgeries of thousands of people.
Two years before the Queen's trachoma initiative, the DFID donated PS50 million Sh7 billion) to prevent and control trachoma as part of the PS1 billion (Sh140 billion) in bilateral health aid across the globe from the UK government.
Another notable input from the UK is through the Kenya- UK strategic partnership 2020-2025 launched in 2020 by President Uhuru Kenyatta and Prime Minister Boris Johnson.
Then Health Cabinet Secretary, James Macharia, said the partnership was guided under five mutually reinforcing pillars: mutual prosperity, security and stability, sustainable development, climate change and people to people pillar.
The health cooperation was later expanded to cover cancer in partnership with Kenyatta University Teaching, Research and Referral Hospital, Kisii University and UK's Christie Foundation and the University of Manchester to skill up cancer specialists.
Besides such cooperation, many Kenyans have benefitted from the Queen Elizabeth Commonwealth Scholarships which are offered to strengthen health systems among communities in Africa.
Related Topics