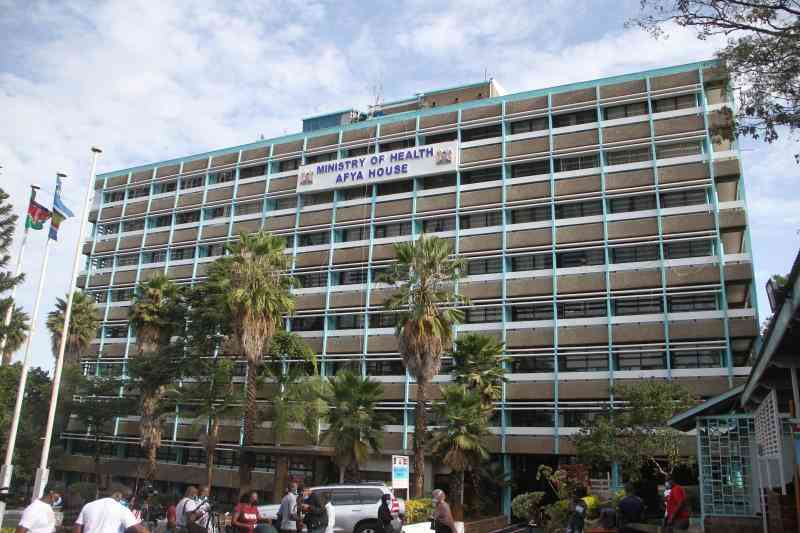 The latest HIV prevalence report in Kenya shows that as of 2018, some 91.7 per cent of male Kenyans had undergone circumcision.
The Ministry of Health made the revelations on Friday, August 26 during the launch of the latest HIV guidelines in Kenya.
The Acting Director-General of Health Dr Patrick Amoth presided over the event at the Windsor Golf Hotel and Country Club in Nairobi.
The male circumcision figure, in simple terms, means nine (9) out of every ten (10) male Kenyans, as of 2018, had undergone circumcision.
Male circumcision, Science shows, reduces the risk of acquiring HIV.
However, it does not provide complete protection against HIV infection.
"There is conclusive epidemiological evidence to show that uncircumcised men are at a much greater risk of becoming infected with HIV than circumcised men," says the National Center for Biotechnology Information (NCBI).
"The inner surface of the foreskin contains Langerhans' cells with HIV receptors; these cells are likely to be the primary point of viral entry into the penis of an uncircumcised man. Male circumcision should be seriously considered as an additional means of preventing HIV in all countries with a high prevalence of infection," says the NCBI.
"Kenya is now among leading countries in the world in embracing voluntary male circumcision," said Dr Amoth.
Following the successful voluntary male circumcision campaign and other sensitisation programmes, the Ministry of Health says Kenya's HIV prevalence has reduced from 11 per cent in mid-1990s to 4.3 per cent in 2021.
At the same time, the number of yearly infections has reduced from 75,000 in 2010 to 32,000 in 2021.
The mother-to-child HIV transmission rate has also reduced from 13.9 per cent in 2010 to 8.3 per cent in 2021.
Access to anti-retroviral drugs has increased significantly, the Health ministry report shows. In 2006, the drugs were being offered at referral hospitals only. However, the access points increased in 2021 to 3,500 facilities distributed across the country.
As of 2021, some 1.2 million Kenyans had enrolled for ARV treatment.
Kenya hopes to fully contain HIV/AIDS by 2030.
The Health ministry has rolled out a programme that aims at allowing 95 per cent of Kenyans know their HIV status; another 95 per cent being put on ARV treatment, and 95 per cent of those on ARV schemes achieving viral suppression.
HIV testing technology has also seen significant progress, with more Kenyans now able to access rapid testing besides the anti-body examination
Related Topics