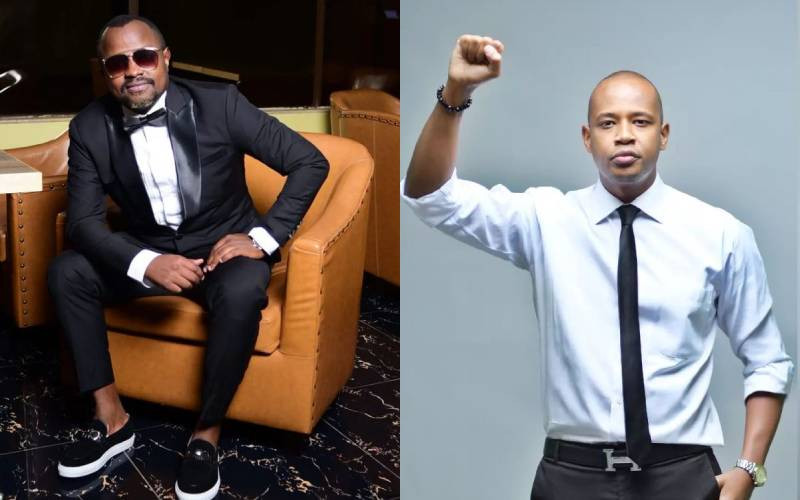 As the political season continues to get heated with only a few days left to the polls, celebrities who had hoped to be on the ballot have been facing frustrations from political parties.
Despite the frustrations, a considerable number of celebrity contestants stand a chance to change their careers by joining politics.
Celebrity personalities Gabriel Kagundu aka Gabu and Davidson Ngibuini popularly known as DNG are going head to head in a bid to clinch the Woodley, Golfcourse Member of County Assembly seat.
The two have met during their campaign trails. "We have met on several occasions but we urge our followers to remain peaceful and non-confrontational regardless of our political affiliations," Gabu said.
"Whoever clinches the position, we have agreed we are going to work together for the betterment of our people," they said.
Others who stand a good chance include MC Jesse and Emmanuel 'Eko' Dyda.
Related Topics