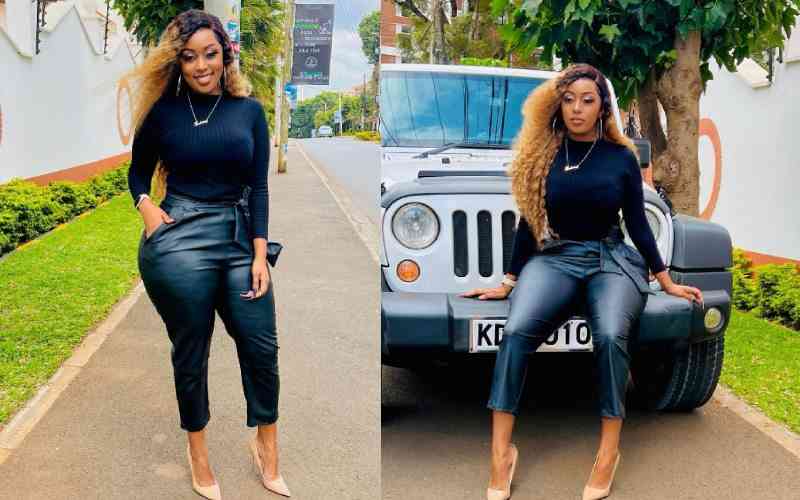 Socialite Faith Makau, better known to her followers as Amber Ray, has reported a social media user who goes by the pseudonym 'Madollar_mapesa' for defaming her.
Kazi Advocates LLP wrote to the DCI on July 5, 2022, calling for investigations into a number of Instagram posts shared on or about June 24, 2022, that portrayed Amber Ray as a con artist.
"This targeted attack to malign our client and mislead the public with false information should be deterred in the interests of justice.
"We are also of the firm opinion that women should not be improperly targeted on account of their gender and the nature of work that they engage in," read the letter in part.
In a demand letter seen by Standard Entertainment, Amber said that Mapesa, through his posts, suggested that they were in a romantic relationship, portrayed her as a beggar and prostitute, and made derogatory remarks about her body.
View this post on Instagram
A post shared by Amber Ray (@iam_amberay)
Amber is also said to have been 'extremely upset' that Mapesa dragged her son's name into the mess and asked him to publish an apology within seven days of receiving the demand letter.
"If we do not receive from you an admission of liability and cooperation in publishing an apology to be shared with members of the public (as indicated in the letter), we have firm instructions to proceed and institute legal proceedings against you without further notice," read the demand letter.
On Thursday, Amber took to social media to warn those who spread falsehoods about her, adding that she is done taking insults lying down.
"In this world, it is easy to misunderstand intentions, but when I have no intention to be understood, I have to protect myself because unlike most people out there, I'm not going anywhere…I'm the destination!
"So if you have something to say about me, be sure of the source. I will no longer take bullshit. Also, note that I will speak no more about this matter, anyone with any questions about it talks to my lawyer," she wrote.
Related Topics