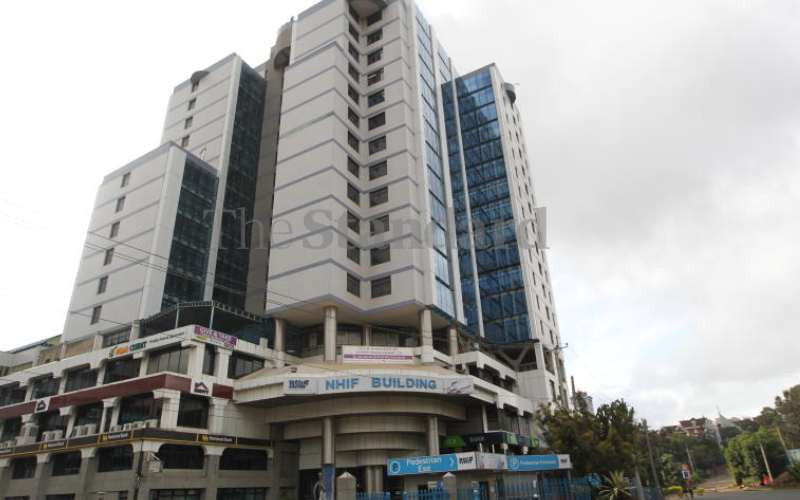 Prostate cancer patients covered by the National Hospital Insurance Fund (NHIF) can now access a new drug that enhances treatment.
The drug, Abiraterone Acetate, from Janssen Kenya, is used for treating advanced prostate cancer and will be available to NHIF members within their benefits package after an agreement between NHIF and Janssen Kenya.
Health Principal Secretary Susan Mochache said the partnership will help boost access to innovator drugs and is "part of our ongoing foundation building to ensure the success of the Universal Health Coverage (UHC) national rollout."
Dr Peter Kamunyo, the NHIF CEO, said: "The spirit of UHC is to ensure access to quality and consistent healthcare services needed by all Kenyans without having to be impoverished because of the high medical bills."
Asgar Rangoonwala, the Senior Vice President for Emerging Markets at Janssen Pharmaceutical, said: "We are committed to advancing medical innovations that address unmet health needs in resource-limited settings." Cancer remains one of the major non-communicable diseases in Kenya and ranks third as a cause of death after infectious diseases and cardiovascular diseases.
Data by the Ministry of Health shows that prostate cancer accounts for 17.3 per cent of all male cancers, and 10.2 per cent of all other cases in Kenya. It is estimated that there are 42,000 new cases of prostate cancer annually and approximately 28,000 cancer-related deaths every year.
However, more than 70 per cent of cancer cases are diagnosed late when treatment outcomes are poor, and palliative care is usually the only management amenable.
Currently, the NHIF cancer care package entails up to 10 chemotherapy sessions, oral and injectable anti-cancer drugs, inpatient, and outpatient oncology services, 20 sessions for radiotherapy, and up to two sessions for Brachytherapy for advanced cancer, per year.
The health facilities that offer the package include some Level Five and Six hospitals and selected private hospitals in urban centers.
NHIF covers six sessions for the first-line treatment for up to Sh25,000 per session, four sessions for second-and third-line treatment for up to Sh150,000 per session, and 20 sessions of radiotherapy at Sh3,600 per session.
At the diagnosis level, the cover includes a biopsy under the surgical package, in addition to Radiology, including MRIs, ultrasounds, or CT and PET scans.
AMREF Health Africa Group CEO Dr Githinji Gitahi lauded the partnership, which he said will help alleviate the plight of patients undergoing cancer treatment.
Related Topics