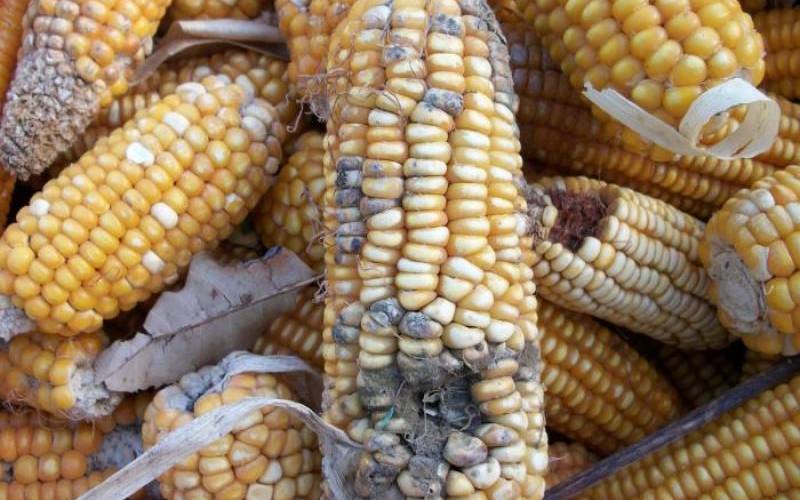 There has been an increase in the number of patients reporting with signs of hepatocellular carcinoma in Machakos and Makueni.
This type of cancer primarily affects the liver. Medics at the Machakos Level 5 Hospital say three out of 10 patients with malignancy have symptoms of hepatocellular cancer. Some symptoms include nausea, jaundice, lethargy, vomiting, abdominal pains, and convulsions.
Dr Ngami Mutwa, a physician at the hospital, says such patients have no history of alcoholism hence the belief the cases could be linked to aflatoxin.
"At least one in three patients with liver cirrhosis eventually develop hepatocellular cancer."
Dr Mutwa further notes that any cause of a chronic liver disease can also cause it, especially infections like chronic hepatitis B and C infections, alcohol, and aflatoxin in areas with improper grain storage.
Hepatocellular carcinoma is more common in men than women due to their lifestyle, and is prevalent in Rift Valley and Ukambani which have high rates of aflatoxin.
Patients have been presenting with signs of chronic liver disease which include swollen stomach full of water. Some have gastrointestinal bleeding and vomit blood.
According to Dr Nancy Njeru, a Mycotoxins Research Scientist at the Kenya Agricultural and Livestock Research Organization Katumani in Machakos, aflatoxin is a type of poisonous chemical found in maize, groundnuts, sorghum, spices, herbs, cottonseed, wheat, and rice.
Dr Mutwa says it's easy for the disease to be diagnosed and treated early in women from attending ante-natal clinic. The same is not the case with men.
It can spread to the lungs, the abdomen and other parts of the body, but can be surgically removed when discovered early.
The best way of preventing this type of cancer is by preventing infections to the liver via abstaining from alcohol or an early diagnosis, especially for hepatitis B and C which is curable.
Dr Njeru says aflatoxin occur naturally in agricultural and non-agricultural soils and produce aflatoxin under conditions of high temperature and high humidity. These conditions are present in Ukambani, making it prone to such toxins.
"The fungi can enter the food at any stage; during growth, harvesting, drying, storage, or transportation."
Infected grains such as maize and ground nuts will have a greenish growth of fungi.
One can also be exposed through ingestion of contaminated food or permeating through the skin.
Also, indirect exposure can occur through consumption of animal products such as eggs, milk, fish, and meat or through breast milk.
Dr Njeru says rising cases of aflatoxin are linked to high temperatures coupled with low rainfall that favour multiplication of fungi in crops.
Harvesting grains with high moisture content results in a high risk of aflatoxin contamination.
Agricultural practices to guard against contamination include using certified seeds, timely planting, control of pests and irrigation during dry spells.
There is also quick and efficient drying after harvesting, good processing and manufacturing practices, proper storage conditions and insect control during storage.
Globally, Africa and Asia are rated among the continents with high cases of hepatocellular carcinoma with China bearing half of the burden in Asia, according to a 2017 study in China.
Related Topics