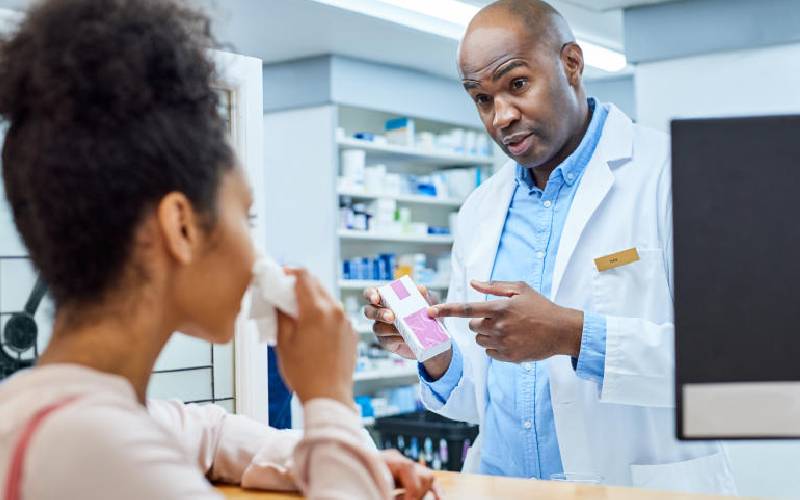 The Ministry of Health has arrested fears of a flu outbreak.
Dr Sultani Matendechero, the Head of the National Public Health Institute, said there is a seasonal variation of flu.
Parents and healthcare providers have raised fears of a surge in upper respiratory tract infections, more so in Nairobi and its environs.
Dr John Wachira, a consultant paediatrician, said there has been a rise in cases.
But Dr Matendechero said flu is a 'resident' disease in the community and undergoes seasonal variations, which should not cause panic.
He said there will be continued surveillance, adding, "We do not have an outbreak of flu and there is no need to worry."
Dr Matendechero said: "Flu is always in the community, but there are times when the cases rise, depending on weather patterns and other factors."
He said Kenya experiences two influenza peaks each year. The first peak is reported in March, May, June and July, while the second peak is reported in September and October.
Dr Matendechero said the severity of the disease is reported in the first peak, while the second peak is normally mild, with few cases.
The symptoms include fever, chills, sore throat, runny nose, muscle or body aches, headaches and fatigue. In some people, more so in children, it presents with vomiting and diarrhoea. The best way to prevent the disease is through vaccination.
There has been a surge in upper respiratory tract infections in Nairobi, with the majority of those affected being children.
A number of parents told The Standard the flu has been spreading for a month.
Mildred Njeri said her two children were hospitalised for several days.
One was discharged last week and is recovering at their Kahawa West home.
The mother of two told The Standard that doctors who reviewed the children were not specific on the cause of the infection, but suggested it was caused by a virus.
Her children's symptoms included fever, cough, sore throat, and headache.
"My children's condition was getting worse each day, despite being on medication."
Njeri is unwell too. Though on treatment, she says she has general body weakness, mild tummy ache, nausea and diarrhoea, something she suspects she contracted while nursing her children.
"I am yet to be diagnosed, though sick. The medicine I am taking has not been of much help."
Dr Matendechero said the ministry has a robust community surveillance system within counties and at the national level.
The laboratories pick samples for testing at either the Kenya Medical Research Institution, National Public Health Laboratory, or the National Influenza Centre.
A sampling of tests helps in preparing for public health emergencies to avert outbreaks.
"If there was an outbreak, we could have picked, and started risk communication, telling people on precautions to take, just like we did with Covid-19," Dr Matendechero said.
Related Topics