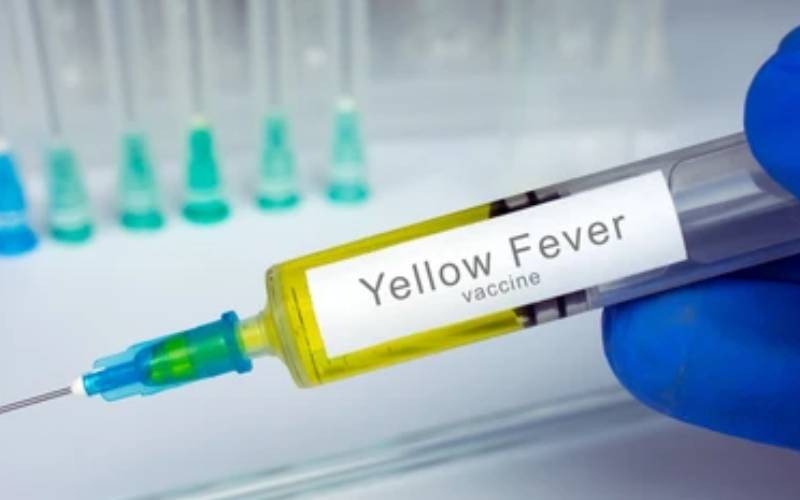 Health experts have recommended a vaccination rollout to prevent the spread of yellow fever disease, following an outbreak that has killed at least three people in Isiolo County. Scores have been hospitalised.
Prof Julius Oyugi, director of research, University of Nairobi Institute of Tropical and Infectious Diseases, said vaccination is encouraged as the disease has no treatment.
"Vaccines are recommended where the outbreak has occurred, as vaccines provide a long life immunity in humans," said Prof Oyugi.
According to World Health Organisation (WHO), vaccination provides effective immunity within 10 days, for 80 to 100 per cent of people vaccinated, and within 30 days for more than 99 per cent of people vaccinated.
Though everyone is legible for vaccination, those excluded are infants below nine months, pregnant women, individuals with severe allergies to egg protein, and those with severe immunodeficiency due to symptomatic HIV/AIDS.
"Yellow fever is easy to deal with because of the availability of vaccines," he added.
WHO notes that yellow fever is an acute viral haemorrhagic disease, transmitted by infected mosquitoes, of Aedes species.
The disease transmitted from person to person presents itself with fever, headache, jaundice, muscle pain, nausea, vomiting, and fatigue.
The virus incubates in the human body for three to six days, with the majority of people not experiencing symptoms, which are likely to disappear after three to four days.
If not managed, it gets to the second stage affecting main organs like kidneys, causing bleeding and resulting in death.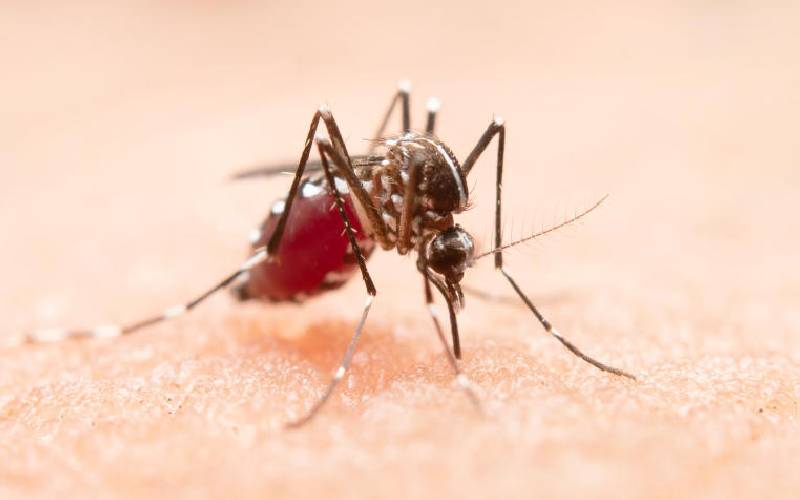 However, it is difficult to diagnose the disease at early stages, with more severe cases confused with malaria, leptospirosis, viral hepatitis, poisoning, other haemorrhagic fevers, and infection with flaviviruses.
The disease can be diagnosed through polymerase chain reaction (PCR) testing in blood and urine.
Yellow fever is endemic to tropical areas of Africa, Central, and South America.
Large epidemics of yellow fever occur when infected people introduce the virus into heavily populated areas with high mosquito density and where most people have little or no immunity, due to lack of vaccination, notes WHO.
Prof Oyugi added that the virus is mainly transmitted from animals to humans by mosquitos, whose occurrence is sporadic, and not like malaria whose surge can easily be detected.
He further explained that the disease normally confines a natural reservoir for viruses, like monkeys.
"The natural reservoir for yellow fever virus is usually the monkeys which are usually found in the forest, and when a mosquito bites a monkey that is infected with yellow fever virus, the mosquito can transmit the virus to human beings," Prof Oyugi added.
Last week, the Ministry of Health confirmed an outbreak of the disease in Merti and Garbatulla Sub-Counties in Isiolo County.
Related Topics