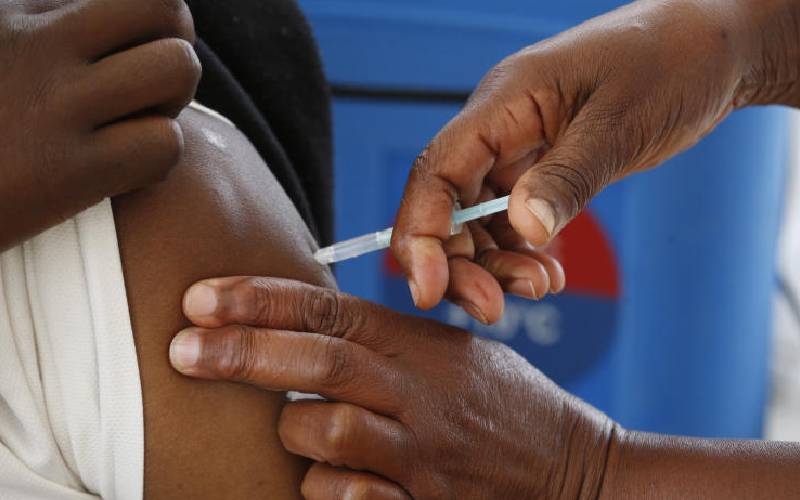 19 people, from a sample size of 3, 293, have tested positive for Covid-19 in the last 24 hours. This brings the total number of confirmed cases to 323,094 and the positivity rate at 0.6%.
Cumulative tests so far are 3,406,413.
Of the 19 cases, 16 are Kenyans while three are foreigners. The youngest is a 10-year-old child while the oldest is 54 years.
The cases have been distributed in Counties as follows; Nairobi 16, Kiambu 2 and Kakamega 1.
Following an ongoing data audit exercise, 13, 829 patients from Home Based and Isolation Care have recovered from the disease, pushing the total number of those who have recuperated to 317,181.
No deaths have been reported in the last 24 hours, hence, death toll remains 5,641.
A total of 31 patients are currently admitted in various health facilities countrywide, while 222 are under the Home-Based Isolation and Care program.
One patient is in the Intensive Care Unit (ICU) and is on ventilatory support.
Another four patients are on supplemental oxygen and all of them are in the general wards. No patient is in the High Dependency Unit (HDU).
The total number of vaccines administered in the last 24 hours is 2, 694.
As of Sunday, March 6, a total of 16,883,282 vaccines had been administered across the country. 7,881,767 are partially vaccinated while those fully vaccinated are 7,712,482.
Related Topics