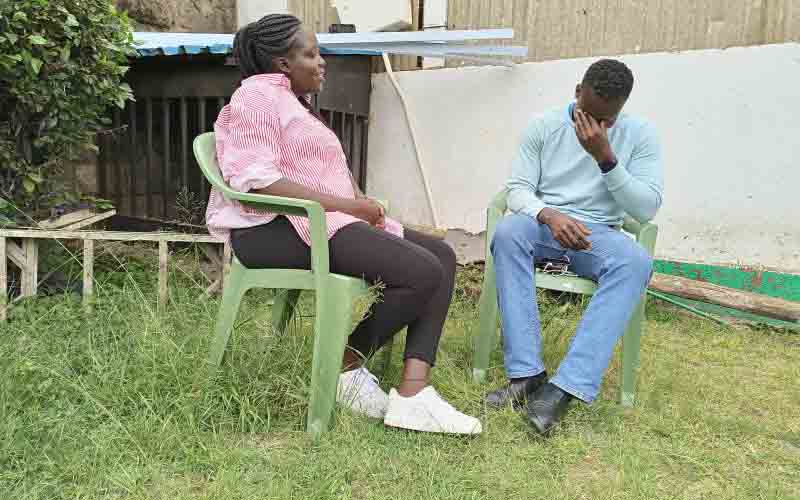 He survived alcoholism, three suicide attempts. He later discovered that he is bipolar, but Julian Guyana Onyango, a father of four is now a mental health champion.
The 36-year-old from Ahero in Kisumu County pegs his alcoholism to a childhood that saw him tasting alcohol at the age of eight. After all, his late father, though tough when sober, was one hell of a happy alcoholic, "the best father one would wish for. The only times we saw him that happy was when he was drunk," recalls Guyana, the third born in a family of six.
'OJ' as he's popularly known, spent most of his time at home where sibling rivalry intensified as he was deemed to be the apple of his father's eye.
But things changed when his dad retired. He was unable to afford Guyana his school of choice, straining the father-son relationship.
The feeling of rejection pushed him into active alcoholism in Form One. Drinking made him forget problems with his father, and secondly, he struggled with an adolescence characterized by inability to handle women who did not consider themselves his mother figures.
From doing menial jobs, the now father of four managed to fund his college education in Mombasa where life became tough, and he contemplated suicide for the first time.
"I realized, just like my father, I was drinking to numb pain and would only find happiness in drinking," he says of what triggered suicide attempts thrice before seeking help.
His wife, Georgina Obonyo, his caregiver for the last three years, pushed him to seek rehab as "I wanted to leave him to protect my daughter. I did not want her to see the kind of life her father was living, or go through stigma at school over his drunk behavior," says the sexual reproductive health worker who engaged in mental health study to help her hubby and other people.
The couple ensured that there were no relapse triggers for the last three years. He also suffers fewer bipolar triggers "and my family is now happy."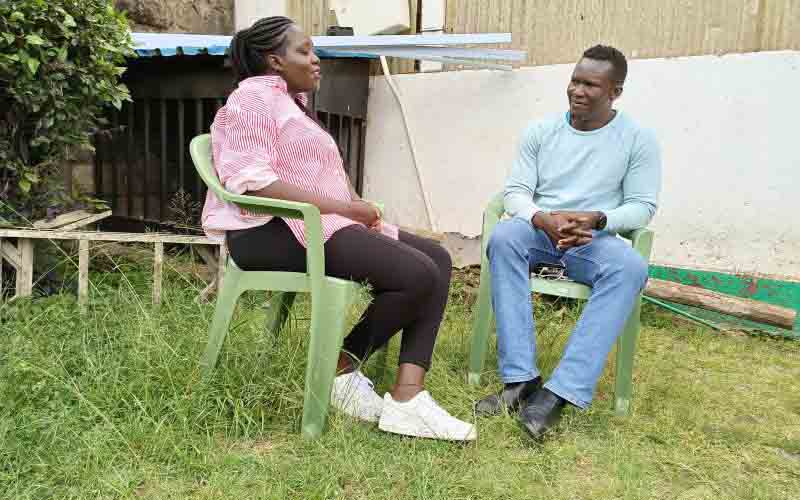 Guyana's story mirrors that of another man whose childhood saw him attempt suicide thrice. But his alcoholism and attendant depressions started with a skipped school visiting day.
Waweru Muthumbi, a father of one and a businessman with a background in ICT recalls facing rejection in secondary school. Only his ailing mother seemed to care as his siblings did not value him either while his father left them to live in a different town.
"I had to take care of my mother and this affected me so much when she eventually died; I felt as if she died with a part of me," says Muthumbi recalling how he was introduced to alcohol by students who find him sulking after his folks skipped visiting day.
Years later, depression over money when his future wife was delivering without family members helping out saw him attempt suicide for the first time.
His brother offered him a trucking job, instead, he sank deeper into drugs and substance abuse, depression doubled. He only sought help after the third attempt when "I only woke up on a hospital bed and a friend who visited made me consider rehab and get help."
Though rehab helped him to stop drugs and substance abuse, the real issues bothering him were not addressed including childhood rejection.
"Depression is bad, rejection is worse, the pain of losing the only person you thought cared and being brought up by an alcoholic father has all contributed to my state but I know I will be alright," says Muthumbi who last August joined the Basic Need and Basic Rights Organization and is currently in therapy and counseling.
Jackie Gathu, a Counseling Psychologist, explains that childhood experiences contribute a lot to how people turn out as a child who grows in a healthy environment is unlikely to have mental health struggles, as opposed to one who faces insecurity, criticism with the inadequacy only reinforcing their worldview.
Explains Gathu: "If a child grows up in a friendly environment that allows for free expression, unconditional love, feeling respected and affirmed, then such a child will grow up secure, but if not, then they tend to develop mental health issues."
The healing process, she says, depends on an individual and the support system they have as "sometimes we help clients process the issue and the environment at home triggers them back into their maladaptive behavior."
The suicide mortality rates in Kenya stand at 6.1 for every 100,000 people according to the World Health Organisation (WHO) and Gathu laments that criminalization of suicide has hampered efforts to address the root causes as anyone who attempts suicide should be taken to a mental health institution for immediate help but not be taken to court.
Gathu cites the example of the man who was accused of being a thief who threw himself off a tall building, but he survived. Police arrested him and he was later released on a Sh200, 000 bail.
"This should not have been the case because they ought to have understood that it was a cry for help, and take him to a mental health institution," says Gathu who advises people to open whenever they feel suicidal.
Related Topics