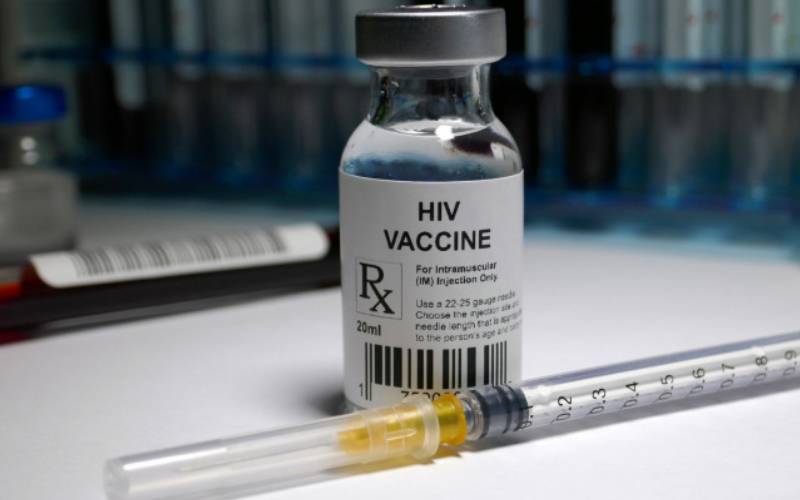 The world could be moving closer to finding a vaccine for HIV after the first dose still in its trial stages was recently administered at George Washington University School of Medicine and Health Sciences, USA.
The HIV jab could change the world if it proves effective considering there are about two million annual new HIV infections reported globally, according to the World Health Organisation (WHO).
Research on the vaccine, mRNA-1644, is led by International Aids Vaccine Initiative (IAVI), a nonprofit scientific research body and biotechnology firm, Moderna. It has so far attracted 56 HIV negative participants aged between 18 to 50.
Of the volunteers, 48 will be given the vaccine, 32 will get a booster shot and the final eight will get the booster shot. Moderna will then monitor the entire group for six months to check for safety.
But why test the HIV vaccine on negative instead of positive people? Prof Matilu Mwau an infectious diseases expert and deputy director at Kemri explained that there are different types of vaccines and they determine the category of people to use for trials.
"There are preventative and curative vaccines. When it is preventative you use people who are free from the disease to determine how best the vaccine works, while in curative you test it in people who have the virus to determine if it cures."
In the case of the HIV vaccine on trial by Moderna, Prof Mwau explains that people who are free from the disease can tell how best the vaccine works if they feel pain or they see an unusual reaction which might not be possible with someone who has the virus.
The mRNA-1644, HIV vaccine is being developed using the same technology that developed the Covid-19 vaccines.
Mark Feinberg, President and CEO of IAVI said the search for an HIV vaccine has been long and challenging but "having new tools and platforms could be the key to making rapid progress toward an urgently needed, effective HIV vaccine."
Among those funding the HIV vaccine include the Bill & Melinda Gates Foundation, Moderna, and the US National Institute of Allergy and Infectious Diseases.
Related Topics