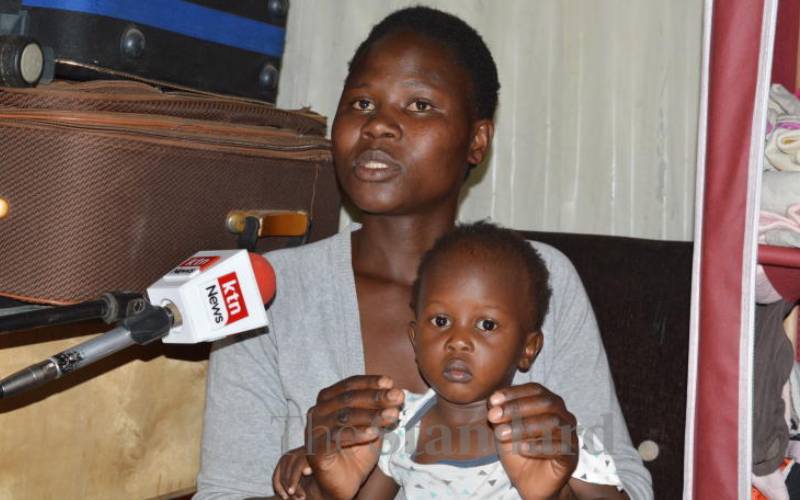 The mother of a one-and-a-half-year-old girl diagnosed with a heart problem has been given six months to take her daughter for surgery in India.
Joyline Becky is supposed to undergo open heart surgery in India before she turns two or risk further complications. She is said to have holes in her heart.
The little girl was on November 26, last year, diagnosed with a Complex Congenital Heart Lesion at Moi Teaching and Referral Hospital in Eldoret.
According to Dr John Chumba, a Consultant Paediatrician, Becky's condition cannot be handled in Kenya.
He recommended that she be taken to India for surgery before she turns two, as her condition may worsen as she grows older, making surgery complicated.
The Standard team visited Becky's home at Kaptembwa within Nakuru West Sub-county. Although her face shone, her weak body told the tale of her past year, where she has been on five different medications.
She was with her mother Irene Anyango, 27, in their single-room house where they have lived since August last year.
Ms Anyango said her daughter was born healthy although she was underweight. In the first three months, she noticed that her daughter's heartbeat was different from others and began to worry.
Having separated from Becky's father Fredrick Omondi, Anyango has been raising her daughter on her own.
Contated, Mr Omondi, a mason, said although he separated with Anyango, he provides for the family to the best of his capability.
Related Topics