Home
/
Health & Science
Kenya Covid-19 cases up by 2,336
Health & ScienceBy Jael Mboga | Thu,Jan 06 2022 19:07:34 UTC | 1 min read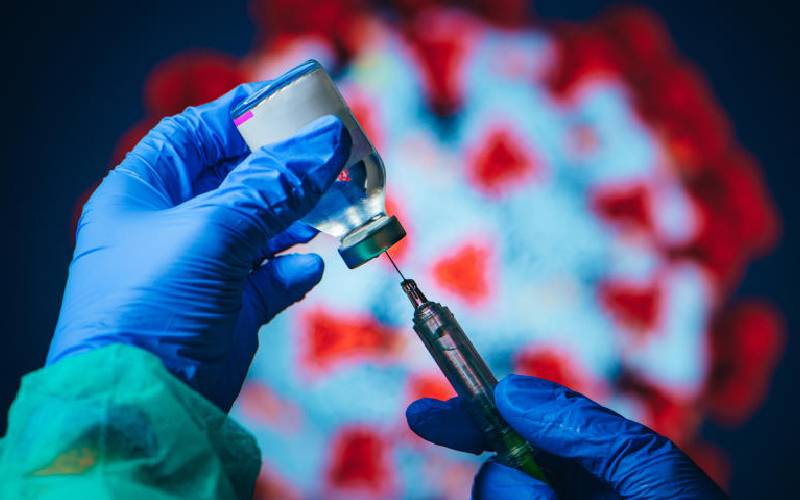 Kenya has today reported 2,336 positive Covid-19 cases from a sample size of 10,558 tested in the last 24 hours.
The positivity rate is now at 22.1 per cent as the total confirmed positive cases now stand at 306,686.
In a statement, the Health ministry said cumulative tests so far conducted are more than three million.
Some 1,759 patients have recovered, 1,699 from the Home-Based Isolation and Care programme, while 60 are from various health facilities.
The total recoveries now stand at 261,067, with 211,347 from Home-Based Care and Isolation programme, while 49,720 are from various health facilities.
Seven patients have succumbed to the disease, pushing the cumulative fatalities to 5,411.
A total of 1,176 patients are currently admitted to various health facilities, while 25,024 are under the Home-Based Isolation and Care programme.
Fourty-four patients are in the ICU, 23 of them on ventilatory support while 20 are on supplemental oxygen. One patient is under observation.
Another 317 patients are on supplemental oxygen and 280 of them are in the general wards. This is as 37 patients are in the High Dependency Unit (HDU).
As of yesterday, more than 10.4 million vaccines had been administered across the country. More than 5.9 million are partially vaccinated and over 4.4 million fully vaccinated. Another 23,147 doses have been administered to those between 15 to 18 years and 30,572 are booster doses.
The uptake of the second dose among those who received their first dose was 56.2 per cent. The Health ministry said the proportion of adults fully vaccinated was 16 per cent.
The government is working towards vaccinating a targeted population of more than 27.3 million.
Related Topics