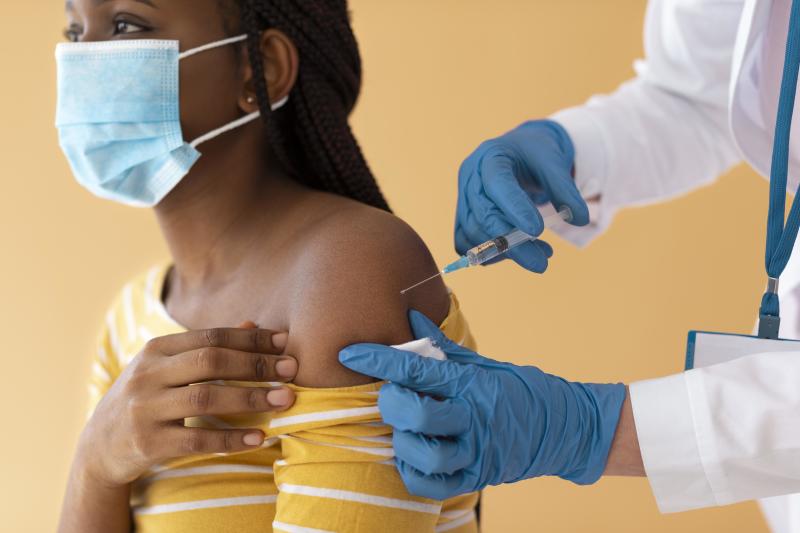 The country is reporting a spike in Covid-19 hospital admissions in the past three weeks despite containment measures set by the Ministry of Health.
Data by the Ministry shows that over a thousand patients were admitted in various health facilities on December 3 with some undergoing specialised treatment.
A report by the Ministry reveals that 50 patients are in ICU, 21 of them on ventilator support while 23 are on supplemental oxygen and six patients are under observation while 270 were on supplemental oxygen and 23 in High Dependency Unit (HDU).
And according to Prof Matilu Mwau, an infectious disease expert, the upsurge is yet to be linked to either the Omicron or Delta variants of Covid-19 in circulation as proper screening has not been accurately done.
"It is possible that each is a contributor to overall positivity rate. Delta sends people to hospital and makes them very sick. I would not be surprised if those admitted in hospitals have Delta variant."
He adds that it would be of interest to know the number of patients with Omicron considering it does not cause severe disease as Delta.
But Prof Mwau noted that increased hospitalisation can also be linked to failure by Kenyans to adhere to containment measures during Christmas and New Year festivities, a period when many travel and gather at social places without wearing masks or keeping social distance.
Dr Riro Mwita, a consultant physician in Kiambu County concurs that Covid-19 admissions have been on the rise, but majority of patients have also not been vaccinated like 46 of the 58 admitted at Tigoni Covid-19 centre were unvaccinated.
At least 1, 223 people tested positive countrywide out of a sample size of 4, 003, but Dr Mwita reckons that "the wave is not as bad as previous one, like Delta but vaccination is a game changer. Those vaccinated easily walk away, but health among unvaccinated cannot be guaranteed."
Dr Evans Kiprotich, an epidemiologist at Pioneer District Hospital in Eldoret, said they have also recorded an upsurge in the number of patients testing positive in the past two weeks.
Related Topics