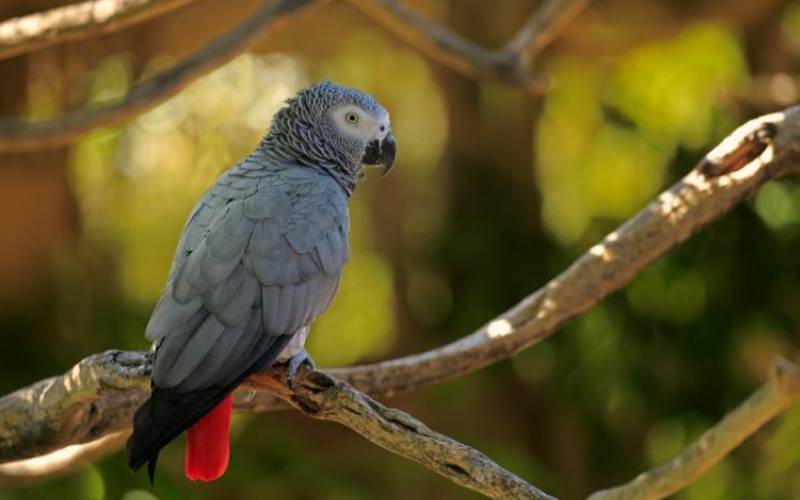 Kenya and Nigeria have been ranked top among African countries involved in illicit online trade of endangered bird species.
According to a report by BirdLife International released on September 30, poisoning of vultures still remains a key threat to the species with Tanzania and Kenya flagged as hotpots zones for poisoning of birds.
Titled 'Illegal killing, taking and trade of birds in Africa,' the report revealed the African grey parrots is the world's most traded bird species while vultures, owls and African Ground Hornbill were some of the most affected in the use of traditional medicine.
"The common method of killing of the vultures was poisoning. Most of these cases are unintentional and it is very common in East Africa. Parrots and vultures are affected in large numbers," said Consolata Gitau, a researcher at BirdLife International.
She said there was need to encourage enforcement of existing legislation among countries to reduce the high cases of illegal killing of birds in Africa.
The report comes months after an investigative report by The Standard unearthed a booming wildlife trade on endangered birds, with hundreds sold on e-commerce platforms locally.
Investigations reveal that the birds are transported in public service and private vehicles across the country while stuffed in carton boxes.
While the trade thrives, Kenya is yet to prosecute a single case of wildlife cyber-crime as experts call for multi-agency operations to crack down on crime.
Katto Wambua, a senior criminal justice advisor, said that wildlife cyber-crime is the new frontier used by perpetrators to continue their trade.
"Wildlife cyber-crime is a fertile ground that needs urgent attention before it blows out of proportion. Criminals are now exploiting the internet yet investigators lack the capacity to investigate these crimes and press the charges. We need to do a lot of sensitisation," says Wambua.
Tackling wildlife cybercrime, he says, is a challenge given that while wildlife traffickers market the products on visible websites, many others operate on the dark web to sell trophies like rhino horns and elephant ivory.
Related Topics