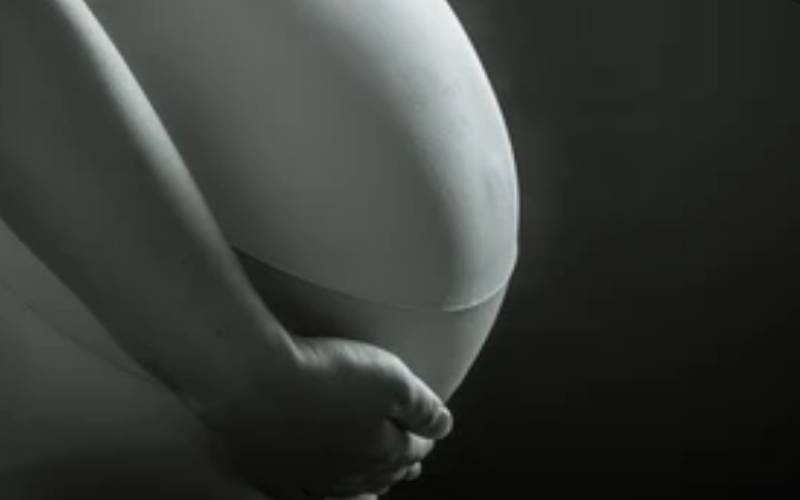 A lot of households in Trans-Mara East, Narok County, have either a pregnant teen or underage mother. Healthcare workers and activists are now rooting for contraceptive use after sensitisation campaigns failed.
Gladys Kosgei, a local girl child-rights activist, says Trans-Mara East could be leading nationally in teenage pregnancies and the new mothers only aggravate family poverty levels.
To make matters worse, mothers take care of their grandchildren for their daughters to complete school, but "they always come back with a second pregnancy," says Ms Kosgei, who has adopted several teenage mothers.
The most affected include remote wards of Mogondo, Ololmasani, Kapsasian and Ilkerin, where pregnant and breastfeeding teens are a normal occurrence in most homes.
Anthony Rotich has been a Community Health Volunteer for more than 10 years in Mogondo, where the unpopularity of family planning among locals has not helped matters as "the adolescents accuse us of trying to make them impotent."
Narok leads in the country in teenage pregnancies at 40 per cent, according to the 2014 Demographic Health Survey.
Majority prefer giving birth at home or at private facilities to avoid government scrutiny. They also shun antenatal and postnatal services at public facilities for fear of stigma, says Charles Kering, the in charge of Community Health at Emurua Dikir Sub-County hospital. He says teen deliveries were worsened by the Covid-19 pandemic.
Though reproductive health services are free, Mr Kering says most teens dispense with them, fearing the stigma of being labeled prostitutes for being sexually active.
Tom Oludhe, an advocacy associate with International Youth Alliance for Family Planning, says teenage pregnancies among pastoral communities' areas are culturally engrained. He says having sex with the underage is hardly considered a sexual offence. This has left a string of school drop-outs, early marriages and 'fatherless' children.
Education PS Dr Julius Jwan told The Standard 28 per cent (or 688) KCPE candidates were yet to join Form One in Trans Mara East despite the push for 100 per cent primary-secondary school transition.
Trans Mara East was where Rift Valley Regional Coordinator George Natembeya warned chiefs that they would be held responsible for any pregnancies in their jurisdictions. Narok Governor Samuel Tunai called for tracing and return of teen mothers to school.
Related Topics