Home
/
Health & Science
Mum told me the HIV drugs were for chest pains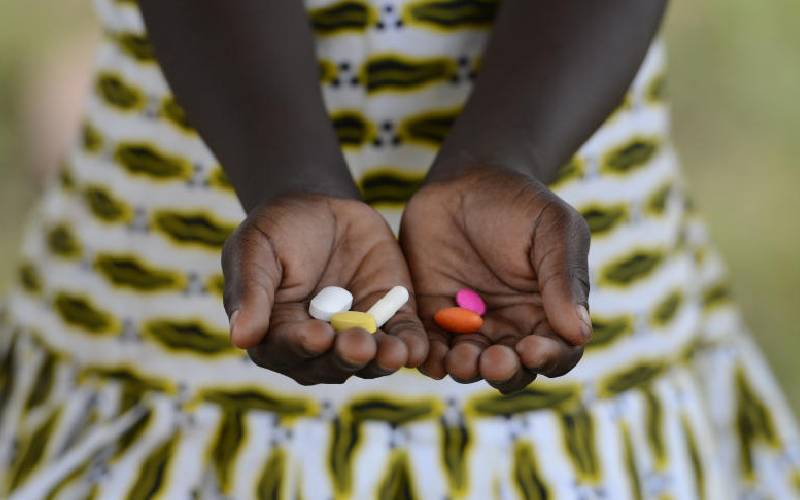 Children living with HIV have to be on Anti-Retroviral Drugs but most are oblivious of their status. Most forget to take their daily dose and this is why Nyawara Health Centre in Siaya County hosts a monthly training for children aged between 10-19 to encourage them to take drugs without fail.
Adherence councilor for Nyawara Health Centre, Alexander Muge, says the monthly training is called (OTZ) Operation Triple Zero: "Zero missed drugs, zero viral load, zero missed appointments," adding that it is held most Saturdays when children are not in school and it targets those going for their drugs.
The training done under a tree has about 55 adolescents and is based on what they are going through but "the main aim is to make sure they take their drugs regularly and on time. So far so good," says Muge.
A lot is revealed during the sessions. One 15-year-old girl told trainers her parents told her the drugs were for her chest problems and since she didn't have any "I got tired and started throwing the drugs in the flower bed".
Her mum discovered but she stood her ground and "that is when I was told the truth". She was devastated because to her, HIV was a death sentence.
"Counselling and such trainings really helped with coping," she said. "The more I see people my age looking healthy and taking their drugs, the more I am motivated."
Another, who since he was in Class Five, was also told ARVs were for chest pains, said the training helps. "I feel like a person and with the drugs you can't even tell I am HIV positive unless I tell you."
Data from the National Aids and STIs Control Programme indicates that 35 per cent of new infections occur among adolescents and youth, meaning one in three of all HIV infections occur among young people.
Related Topics