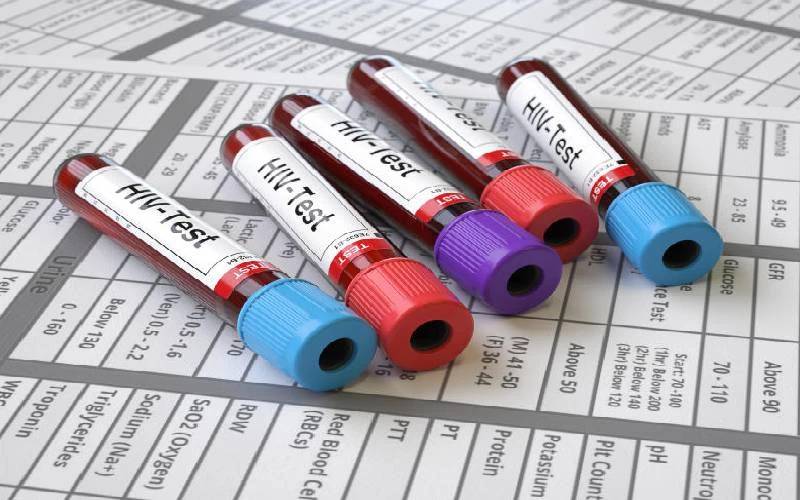 It all began on July 20, 2016, when EM, as she is identified in court papers, visited Diani Health Centre for a routine antenatal check-up.
EM was excited at the prospect of welcoming her second child until the results of a HIV test she took at the health centre turned her world upside down. Those results would also raise questions on the accuracy of similar tests being conducted in the country, with an affidavit by a Laboratory specialist filed in court saying the algorithm the country uses in testing is short of World Health Organization(WHO) and Center for Disease Control and Prevention (DCD) requirements.
EM and another woman identified in court papers as AWM are at the heart of a case where two hospitals and the state have been sued for what the women claim was a wrong HIV diagnosis and subsequent treatment for a disease they claim they never had.
Those sued are Thika level Five Hospital, Health Cabinet Secretary Mutahi Kagwe, Diani Health Center, Msambweni County Referral Hospital, and Attorney General Kihara Kariuki.
According to court documents, on July 20, 2016, EM visited Diani Health Center for a routine antenatal visit and she was tested alongside other expectant mothers. She says a nurse did the test and the result was that she was HIV positive. The nurse allegedly requested that she bring her spouse and their one-year-old child for testing. Their test results were negative but another staff did them.
She claims that the nurse who tested her was actually a counsellor by training and who had a two-week training certificate and without known medical laboratory training background.
"The hospital relied on the HIV test result given to me to administer antiviral therapy (ARV) to my one-year-old at the time. The ARV has permanently changed the life of my entire family in all aspects," she claims.
According to her, being declared positive led to frustration and family fights, adding that Msambweni County Referral Hospital declined to admit her when she was to give birth on account of the alleged status.
She continued: "A HIV positive tag put on me was a result of a HIV misdiagnosis, had a big toll on my entire family due to suspicion, stigma, mistrust and regular domestic quarrels that made our lives as a family appear worthless."
She claims that when it was known that she did not have HIV, the hospital demanded that she returns all the medical records and medicine for destruction. She says this was meant to conceal the evidence.
AWM, on the other hand, says that she went to Thika Level Five hospital with her husband of 22 years to get tested for HIV. She argues that the hospital staff took her blood for screening and after 30 minutes, a shocker came that she was positive while her husband was cleared. This was on March 2, 2018.
She narrates that the man gave her an assurance that he would support her only for him to disappear the following morning without a word.
According to her, she got a call 14 days later from the same hospital requiring her to visit the hospital for medication. "She threatened me that in the event that I did not start of ARVs, I would be arrested and charged for being positive and not on medication and may be forced to take my medication from cells," she claims, adding that at that time, she contemplated suicide.
"I tried mixing rat poison with iodine and yoghurt to take."
On December 10, 2018, she went for a second test and which gave a contrary verdict. Amazed by the turn of the result, she did another test that confirmed she was negative.
A year later, on August 11, 2019, she went to the same hospital for free cervical cancer medical camp, which included testing HIV, and the result was negative. Two days later, she again did another test at the same hospital and the result was the same.
To ascertain that it was not a wild dream, her blood sample was taken to Kenyatta National Hospital for clinical, and doctors concluded she was negative all along.
"I wish to state that at the time of misdiagnosis, I was working as a food vendor and as a result of the stigmatization I lost my customers and my business was largely affected," she lamented.
In an explosive allegation filed before the High Court, a Laboratory specialist, Paul Kosiyo, says that the algorithm the country uses is short of World Health Organization(WHO) and Center for Disease Control and Prevention (DCD) requirements.
Kosiyo in his affidavit before court says he is a PhD student specialising in haematology and a lecturer at Kisii University. He says that he has reviewed the HIV testing algorithm across the county, found that it is unreliable and misleading.
"It more often leads to risks of false negatives and false positives… Indeed, the entire nation uses the National HIV testing that is short of the requirements and recommendations of the World Health Organization and Disease Control and Prevention (DCD) of the USA," he claims.
Now the two women want the court to find that the government facilities violated their right to care, and for subjecting them to trauma.
The two also want the court to compel the ministry to review HIV testing algorithm and guidelines.
Related Topics