Home
/
Health & Science
Cerebral malaria causes coma, death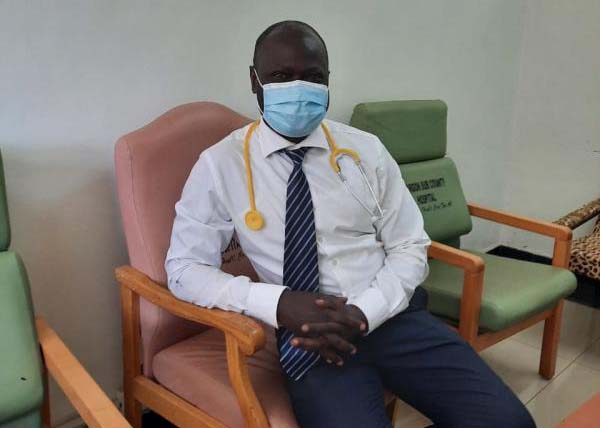 Patients with malaria-related symptoms should undergo screening to prevent the more lethal cerebral malaria - the parasitic infection caused by the anopheles female mosquito.
Cerebral malaria involves the central nervous system, affecting flow of oxygen and glucose in the body and resulting in fatalities.
The disease is common in Western, Nyanza and Coastal regions, and from an estimated 6.7 million new clinical cases, 4,000 end in deaths annually, according to Centre for Disease Control and Prevention (CDC) in Kenya.
George Biketi, the in charge at Elburgon Hospital in Nakuru, explained that cerebral malaria is a complicated type of malaria that "develops between 72 hours and seven days of failing to seek treatment."
Common symptoms include fever, headache, general joint pains, and eventually the central nervous system (brain) resulting in confusion, comatose, conversion and psychosis.
Dr Biketi says: "Symptoms of cerebral malaria resemble malaria, but at an advanced stage, it affects the brain and other organs. If not treated, it causes death."
The elderly, children below the age of five years and pregnant women are the most affected with the disease due to their low immunity.
Diagnosis involves blood tests, retinopathy (eye) and spinal fluids, and according to Dr Biketi, standard treatment of cerebral malaria is Artemimcinin Combination Therapy (ACT) given in six doses, and later on oral medication, but in some severe cases, patients also use quinine.
Patients recover if treated "but some develop other complications, as the disease affects other organs of the body, like the brain," explained the physician.
This most severe of neurological infections carries high risks of neurological and cognitive deficits, behavioral difficulties and epilepsy.
Dr Geoffrey Kakai, medical immunologist at Egerton University, department of Medicine said out of 100 cases of malaria, at least two tests positive for cerebral malaria which "derives oxygen and glucose resulting in risks of having a patient go into coma" and that public should drain swamps and clear bushes within their houses.
Pullout quote: Symptoms of cerebral malaria resemble malaria, but at an advanced stage- Dr George Biketi
Related Topics