Home
/
Health & Science
Scientists disagree to agree on the link between blood group and Covid-19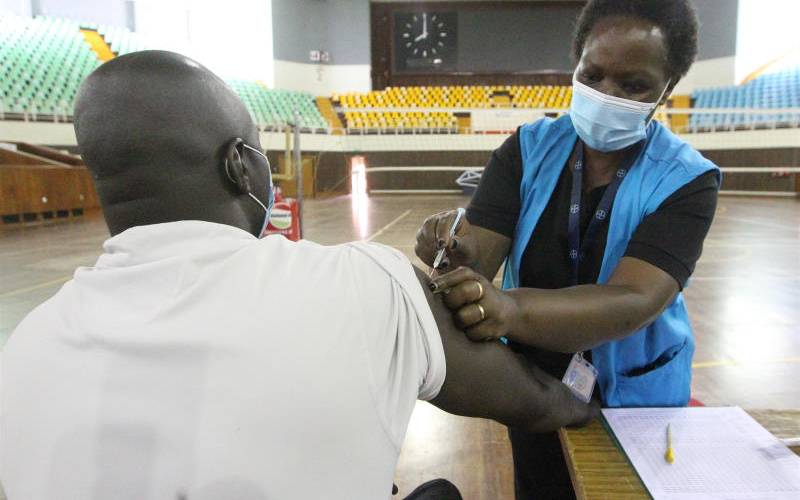 Scientists are yet to agree on the link between one's blood group and the risks of contracting Covid-19.
The latest study conducted by a Kenyan researcher, which was published on April 2 by the University of Nairobi, concluded that individuals with blood group O+ and B+ were susceptible to the virus.
The conclusion is drawn from an analysis done of a family of six, who reside in Lavington, Nairobi.
In the family, according to the study, the mother (blood group O+) was the first to contract the virus. The second-born (blood group B+), later tested positive.
The rest of the family, which included the father (AB+), first-born son (A+), third-born son (B+), fourth-born daughter (A+), and last born (A+) did not contract the virus during the one month study, which was conducted in July 2020.
"In this meta-analysis, it was established that people of blood group O+ and B+ are a partial risk factor for Covid-19 rate of infection, while blood group A+ and AB+ is a resistance element in the category. Blood groups A+ and AB+ were not significantly connected directly with Covid-19 infection," reads the study's conclusion authored by Samson Murangiri from University of Nairobi's Wangari Maathai Institute for Peace and Environmental Studies.
The study is titled Family Case Study on Covid-19 in Correlation with Blood Groups and Rate of Infection.
However, another study, published on February 12, by The International Journal of Transfusion Medicine titled ABO blood group and Covid-19: a review on behalf of the ISBT Covid-19 working group holds a different view on the same issue.
"Group O may be associated with a lower risk of SARS-CoV-2 infection, and group A may be associated with a higher risk of SARS-CoV-2 infection along with severe disease," reads the study's conclusion authored by Ruchika Goel et al from the John Hopkins University of Medicine.
The study goes further to detail that the role of ABO blood group in SARS-CoV-2 infectivity and Covid-19 severity requires additional study.
"However, accumulating evidence suggests that at biochemical and physiological levels, there may be a contribution of ABO blood type to disease biology," the study reads.
The study cautions that prospective and mechanistic studies need to verify the proposed association.
On February 3, a study from Egypt, titled ABO groups can play a role in susceptibility and severity of Covid-19, published by The Egyptian Journal of Bronchology, reversed the claim that blood group O individuals are associated with a lower risk. It lists blood group AB individuals with the lowest risk.
The study analysed blood from 507 patients of blood group A+, A-, B+, AB, O, and O-.
"Blood group A was associated with high susceptibility of infection: Group A 381 (75 per cent); and less common in group O (19.2 per cent), group B 18 (3.5 per cent), and group AB 11 (2.2 per cent)," reads the study from Egypt authored by S Samra from the Zagazig University.
Related Topics