Home
/
Health & Science
'Don't fear the blood clots or second dose'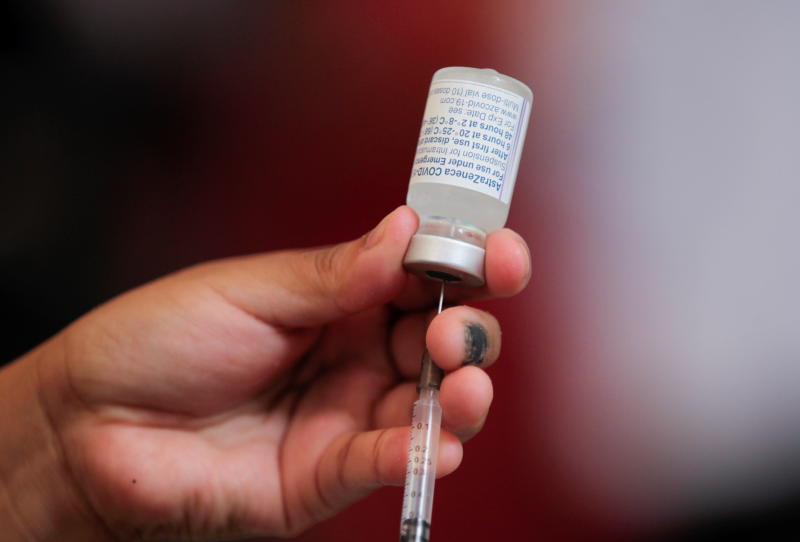 There is no association between the Oxford/AstraZeneca vaccine and blood clots among Kenyans who have taken the jab, as reported in other parts of the world, local medical experts have said.
Ahmed Kalebi, a consultant pathologist, said less than 50 people had reported blood clots in Kenya, compared to the millions vaccinated globally.
As such, the vaccination will continue uninterrupted.
Dr Kalebi said people developed blood clots for various reasons, including immobility, food and daily inactivity.
"What we are looking for is why the clots are developed in unusual body parts, and some being fatal," he said.
Those who developed blood clots were found to have developed antibodies that react to the vaccine within the first two weeks of receiving the jab.
"Antibodies cause autoimmune reaction to the body, which triggers the formation of blood clots," said Kalebi, adding that there was no mechanism of predicting who would develop the autoimmune reaction after being vaccinated.
"Those vaccinated are highly unlikely to develop blood clots. This is a rare event, and if it occurs, there are high milestones in understanding and treating the clots."
Kalebi said in case Kenya does not get sufficient supply of AstraZeneca vaccine, "there will be supply of other vaccines to create herd immunity."
In Europe, some of those who have been vaccinated developed blood clots, according to the European Medicines Agency (EMA), which linked the Oxford/AstraZeneca vaccine to the rare blood clotting among adults.
A majority of the cases reported was among women aged below 60.
Take a quick survey and help us improve our website
Take a survey
"EMA is reminding healthcare professionals and people receiving the vaccine to remain aware of the possibility of very rare cases of blood clots combined with low levels of blood platelets occurring within two weeks of vaccination," read a report.
Moses Masika, a virologist from the Department of Medical Microbiology at the University of Nairobi, urged those in the priority group to continue getting the vaccine. "Being vaccinated outweighs any dangers since the risk of Covid-19 is far greater than any risk from the vaccine," said Dr Masika.
Jeptekeney Ronoh, a consultant in public health in the United Kingdom, said there was little cause for alarm since out of the 20 million people who have used AstraZeneca, there are only 79 reported cases of blood clot associated with low platelets, and that 19 people have died.
"About five out of 16 per million individuals can develop blood clots naturally, even without the vaccine, while the risk of developing clot attributed to Covid-19 is four in one million. The risk is therefore lower than what would occur under natural circumstances," said Dr Ronoh.
In Kenya, more than 480,000 people have been vaccinated, with about 263 reporting adverse effects, according to the Ministry of Health.
Ronoh said compared to Pfizer-BioNTech and Moderna, Oxford/AstraZeneca is the most widely used, as it is easier to administer, store and transport, compared to the others. She said in the UK blood clotting had been linked to AstraZeneca, with no reports of the same on Pfizer and Moderna.
Another side effect of AstraZeneca, she said, is soreness around the injection site and tiredness, symptoms that last about four days.
The vaccinated have also been asked to watch out for persistent headaches immune to painkillers, among other side effects.
Related Topics