Home
/
Health & Science
Biden reverses abortion rules, Kenyan women can breathe easy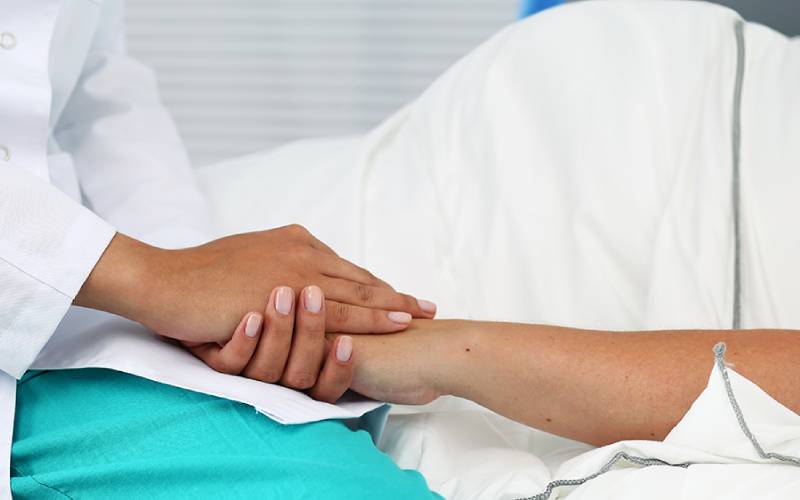 US President Joe Biden has made declarations that will have far-reaching repercussions on maternal health in Kenya.
Just the other day, he reversed abortion restrictions which previously prohibited the US government from funding NGOs engaged in abortion services and counseling, that which champion legalization of abortion or expand abortion access also known as the Global GAG Rule or 'Mexico City Policy.'
Now Kenya can benefit from the reversal as funding will boost reproductive health and HIV/treatment and care.
The 'Mexico City Policy' began in 1984 under President Ronald Reagan, a Republican, but Biden, a Democrat, has reversed the Global GAG Rule and Nelly Muyasia from Reproductive Health Network Kenya, was elated by the news as "lack of funding contributed to a lot of backstreet abortion cases. A lot of fetuses were found in the rivers, girls have been dying due to botched abortion and this can be remedied by getting the right information."
Muyasia also adds that lack of funding led organizations to stop outreaches that affected access to reproductive health services and with Biden's reversal "we will be able to bridge the gap between those who need reproductive health services and health facilities since we will be able to provide outreaches."
The 'Mexico City Policy' has been regularly enacted by Republican administrations and rescinded by Democratic administrations and Muyasia says they have been advocating for permanent removal of the global gag rule-which was expanded under the Trump administration came to power in 2017.
Since then, over 50 NGOs did not accept funding from the US as they did not want to stop their abortion services. According to a report by the Government Accountability Office the action led to NGOs leaving $153 million (Sh15.3 billion).
Biden has also instructed the US health department to consider removing Trump-era restrictions to a domestic family planning program for low-income Americans known as Title X which saw tens of millions of dollars stripped from any health centres that offered or referred patients for non-elective abortions, like Planned Parenthood.
President Biden removed the US from the 2020 endorsement of the Geneva Consensus Declaration which was signed by 34 anti-abortion countries including Uganda, Egypt, Brazil, In Hungary, Indonesia and Brazil.
The declaration was highly criticized by some Human Rights Activists calling it an international attack on women, gender, and sexuality and the signatories are "willingly endangering people's health and lives".
Some of the signatories are countries with leaders who have been accused of human rights violations, but some signatories have been accused of oppressing women including not taking seriously rape cases, sexual slavery and child marriages.
However, the declaration is not legally binding and it is also believed that most countries agreed to the declaration and global gag rule because they always want to be in good books with the US.
Related Topics