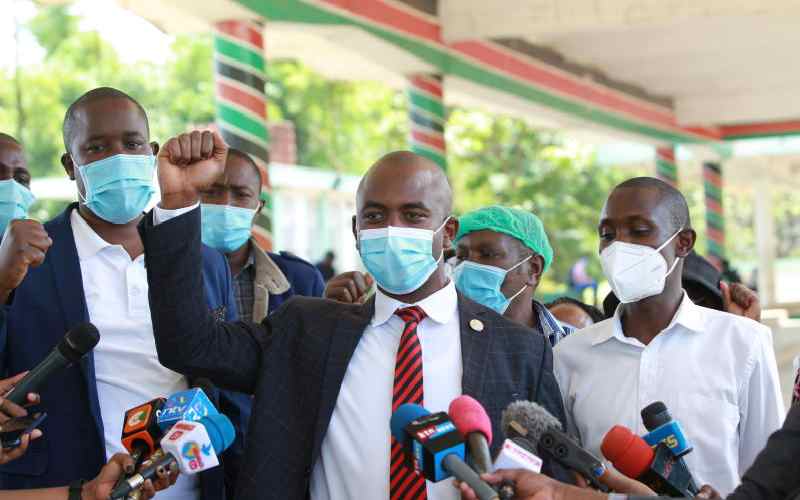 Kenya Union of Clinical Officers (KUCO) General Secretary George Gibore has told his colleagues that the strike is still ongoing and that they should not be cowed by threats of disciplinary action from the Council of Governors (COG).
Since the start of the year, COG has remained adamant about signing a return-to-work formula that would be the final elixir to the health crisis and send clinical officers back to work.
On Wednesday, COG chair Wycliffe Oparanya ordered the nurses to go back to work, saying that their strike was declared illegal in court. Oparanya has also defended the Council's stand on not signing the return-to-work formula on their absence in the agreement process between the Union and Health Ministry.
"We further note that the Kenya Union of Clinical Officers signed a return-to-work formula with the Ministry of Health on January 1, 2021. The COG was not consulted before the execution and as such has not signed the same," Oparanya said.
However, Mr Gibore has rubbished the claims by Governor Oparanya citing that the multiagency team comprising of officials from Ministries of Health and Labour and other stakeholders informed the COG chair to appoint someone to the team.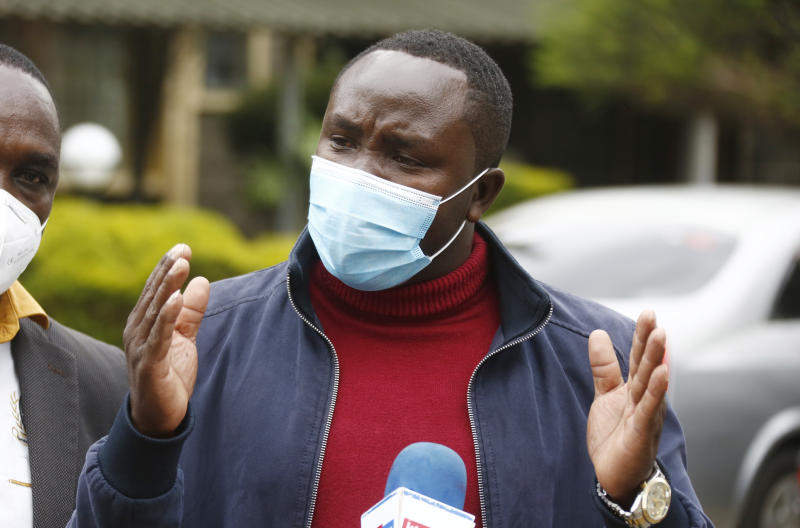 Gibore also stated that the court's direction on October 19 was of a different matter since the Clinical officers strike began on December 7.
Nevertheless, the COG has also taken a firm stand in threatening disciplinary action for any worker who fails to report back to work.
"Any health worker who absconds duty will be dealt with in accordance with the law. No health worker should expect to walk out of their jobs and then walk back when they do so wish," said Oparanya.
KUCO chairperson Peterson Wachira told KTN News that the Council should not be issuing threats but call for a meeting with the Union and agree on the way forward.
Health Cabinet Secretary Mutahi Kagwe has also advised country governments to consider engaging with the striking health workers to develop a working win-win solution.
In their defence, the Council argued that they are cash-strapped because they haven't received any allocation from the National Government and won't commit themselves to increase any allowances not factored in their budget.
However, Gibore has challenged the COG saying that the money will not come from their budgets.
"In the return-to-work agreement, there is nowhere any governor or the Council has been asked to provide money from their budget. It's upon approval by Treasury and the Salaries and Remuneration Commission," he argued.
He has accused the CoG of being ingenuine and failing to use diplomacy to address their issues.