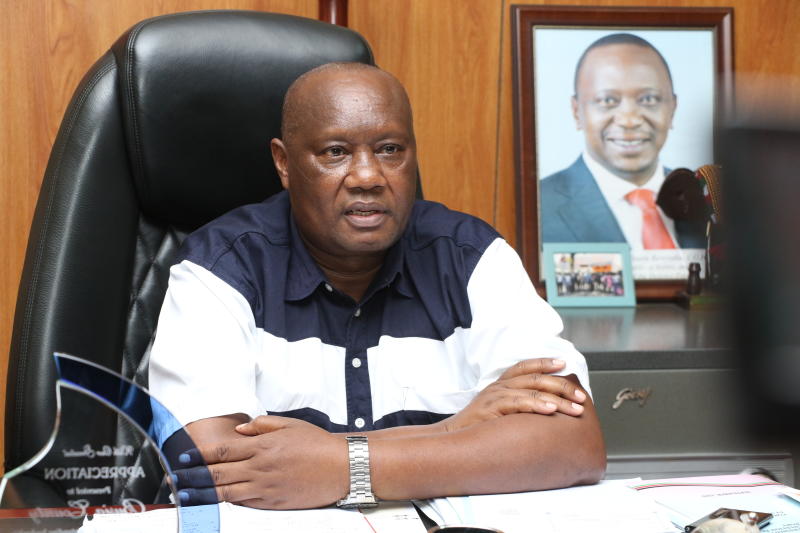 Busia and Kakamega counties have made good their threats not to pay healthcare workers for the month of December.
Governors Sospeter Ojaamong' (pictured) and Wycliffe Oparanya have also said the striking nurses will be sacked.
In Busia, the directive by the Executive to expunge medics from the payroll has affected some senior officers in the department of health and sanitation.
The Standard has established that only the executive committee member for health and sanitation and his two chief officers received a salary last month.
Governor Ojaamong's administration opted to crack the whip on the striking healthcare workers by first withholding their salaries.
A director in the health department told The Standard yesterday that they were not likely to receive their January salaries unless a solution is reached in the ongoing industrial action.
Expunged from payroll
"Things are thick for us. We were expunged from the payroll just like healthcare workers, so we never received our December salaries," the officer said.
Chief Officer for Medical Services Isaac Omeri said the healthcare workers would only be reinstated to the payroll if they return to work.
But Omeri was reluctant to comment on the fate of officials from the health department whose pay was withheld.
In Kakamega, the process to replace striking nurses has started. The County Health Executive Collins Matemba told The Standard that doctors, clinicians and nurses would not be paid a cent because they participated in an illegal strike.
"Dismissal letters for all striking healthcare workers ought to have reached each individual by now. We are serious about replacing them," said Matemba.
He said there was a pool of nurses from which the county would hire new healthcare workers.
"There are many nurses and clinicians waiting for that opportunity. Our only worry is the doctors because they are few," said Matemba.
He said the public administration department had already dispatched the dismissal letters.
"We would like to restore services in our hospitals and we shall not tolerate strikes, which have crippled operations across all public facilities," he said.
The striking nurses had earlier defied a directive by Oparanya to report back to work, insisting that their demands should be addressed first.
Kenya National Union of Nurses (KNUN) Kakamega branch executive secretary Renson Bulunya said nurses would not be intimidated by the county administration.
Ojaamong, on the other hand, has scheduled a meeting with doctors next week to try and find a solution to the current impasse in the health department.
Related Topics