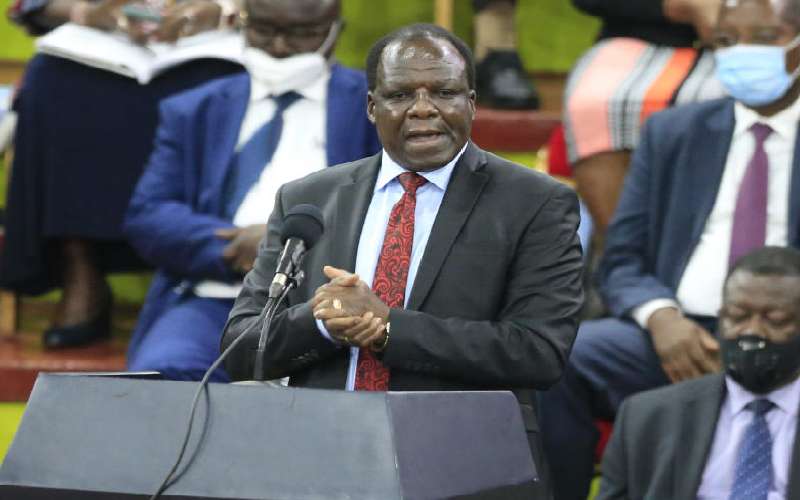 The country could be staring at another health crisis after clinical officers threatened to strike over a decision by governors to backtrack on a return-to-work formula that was signed on January 1.
In a press briefing held in Nairobi yesterday, the Kenya Union of Clinical Officers (Kuco) said they had been willing to resume work after downing their tools on December 1.
They condemned the move by the Council of Governors, which wrote to the Health Ministry asking that every county sign separate deals with the medics.
The CoG also said there were plans to review the health workers' contracts and take disciplinary action against those who had withdrawn their labour.
"We also note that some of the issues raised in the formula have huge monetary implications that have neither been factored in the current budget nor the forthcoming financial year and will therefore require a special conditional grant allocated to each county government," read the letter that was signed by CoG chair Wycliffe Oparanya (pictured above)
The union, which had been fighting for safer working conditions in the face of the Covid-19 pandemic, had said that their key demands for personal protective equipment, medical cover and group life insurance had been met after inking a deal with Health CS Mutahi Kagwe.
"There have been unprecedented events by the Council of Governors. At the time of signing, the chair of the CoG was fully aware and gave his consent for the agreement. We were therefore shocked when we saw communication from the CoG negating their previous stand about issues we agreed upon," said Kuco chairman Peterson Wachira.
He continued: "They are admitting that our working environment is not safe yet if we die, they will not compensate us. If we go on strike, they are going to sack us. What kind of an employer, if not a hostile one, is going to do that?"