Home
/
Health & Science
KUCO: BBI can be done next year, Covid-19 cannot wait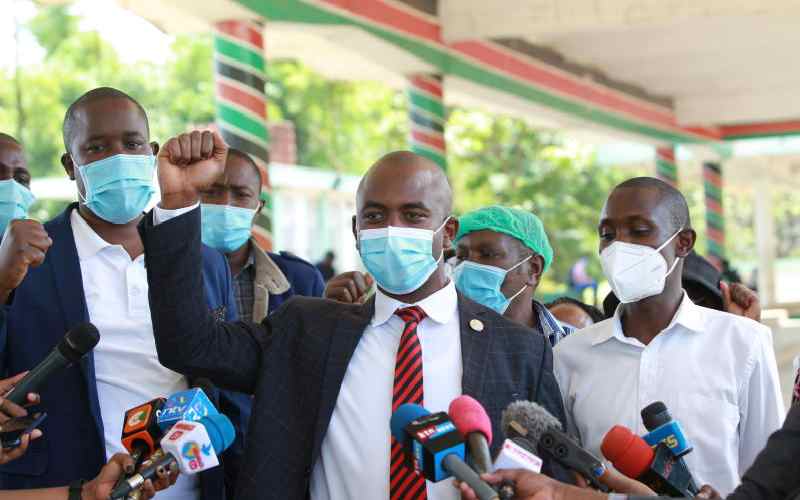 Healthcare workers have stood their ground seven days into a strike that is slowly crippling the public healthcare system amid criticism from various leaders. Meeting on Monday at Uhuru Park, healthcare workers under the leadership of Kenya Union of Clinical Officers (KUCO), have continued to criticise the government for having misplaced priorities and neglecting frontline workers amid a pandemic that has threatened lives and the economy of the country. "Patriotism is not suicide and we are not ready to commit suicide in a country that does not want to appreciate its own healthcare workers," valiantly said KUCO chairperson Peterson Wachira. The clinical officers have also attacked the statement made by ODM leader Raila Odinga who asked them last week to be more understanding that the country is in a crisis. KUCO has accused the government of putting in place a system that only covers healthcare workers in public institutions, a strategy the KUCO chair believes is equal to not covering healthcare workers. Mr Wachira argues that they cannot be covered because the public hospitals have no ICU beds and are forced to seek help from private facilities. He also adds that the cover is also selective because it doesn't cover employees who are on contract. "When you lose your life, there is no compensation to your family. And I want to ask, what are we supposed to understand. We have been told severally that we need to understand. Are we supposed to understand that we should die?"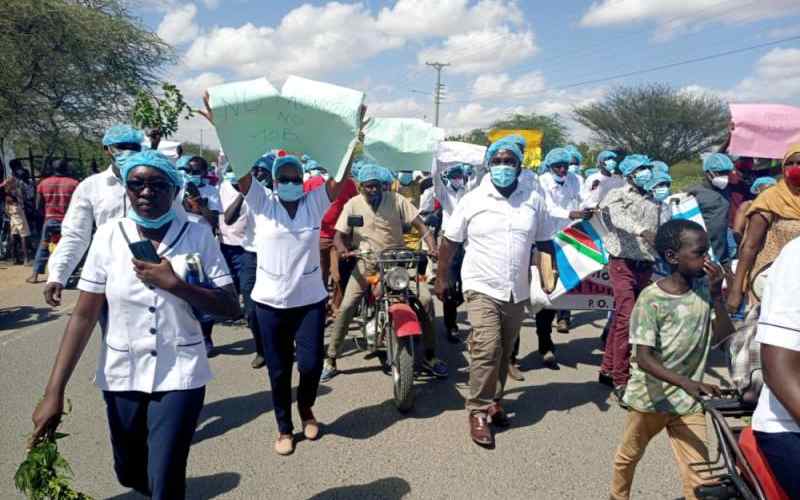 The Union is set to move to parliament to question why they have been snubbed by the assembly two weeks after presenting their petition. "They have not seen a need to call us. So today we are going to ask them what is happening, said Mr Wachira.
Speaking after Mr Wachira, KUCO Secretary-General George Kebore took the microphone to bring a spirited speech that asked the government to prioritise the health of its citizens and of healthcare workers. Mr Kebore challenged Council of Governor Chair Wycliffe Oparanya and all leaders championing the BBI, which will cost the taxpayer about Sh14 billion, saying that Covid-19 is an emergency and cannot wait. "I have seen him (Governor Oparanya) going around the country telling people that using Sh14 billion during this Covid period for BBI is not too much. Is it not better saying using Sh14 billion to safeguard the lives of Kenyans and healthcare workers is better than BBI," passionately stated Mr Kebore. The KUCO Secretary-General has also called out health CS Mutahi Kagwe and other leaders for downplaying the magnitude of healthcare workers' issues because "they do not seek services in public facilities." The clinical officers have been on strike since December 7 with over issues of unpaid wages, stalled promotions, allocation of risk allowances, the institution of a health facility designated for healthcare workers and provision of personal protective equipment for healthcare workers.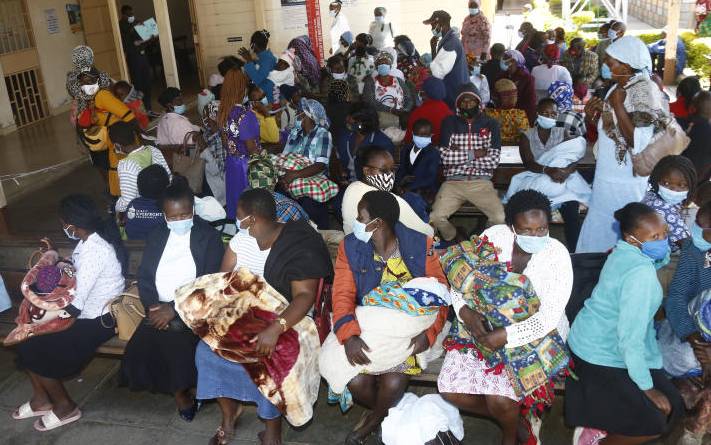 The Kenya National Union of Nurses (KNUN) is also on strike since last week, a situation that has led to many patients stranded, suffering and unable to get services in health institutions. A doctors' strike is also imminent, with only seven days left before the expiry of the grace period given to the government to address their issues. The doctors' strike is set to commence on December 21 if the government snubs them as seen with the nurses and clinical officers' situation.
Related Topics